Leaked Screenshots Confirm Apple Music For Android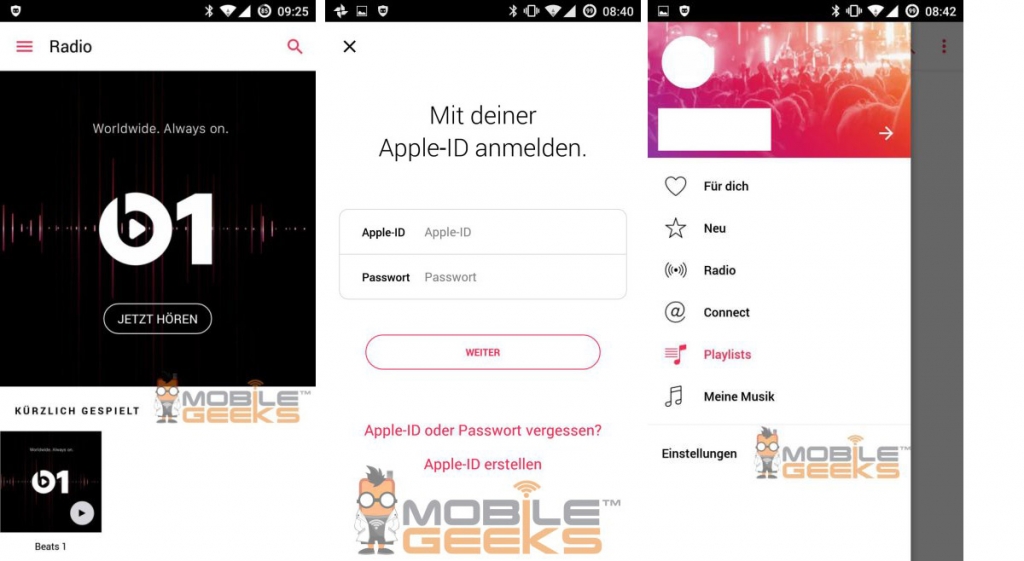 We already know that Apple Music will come to Android in coming months. But, we now have a screenshot confirming the service for Android and UI of the app. If the screenshots are true, Apple is almost done with the development of the app and the app is set to come soon.
Screenshots confirm the availability of beats 1, music recommendation, playlist and other features which are available for iOS too. Android users will also have ability to change the size of the cache used to store offline music. This is not available for iOS users. This is also very useful for those who have small storage on their devices.  Design of the app is the mixture of Google's design guidelines and Apple Music design elements.
Apple Music currently costs $10 per month for individual and $15 per month with a family subscription. Same pricing will also be there for Android users. Apple has also confirmed around 6.5 million Apple music users. Availability on Android will increase the Apple music user base.