Google India launches Public transport app for Delhi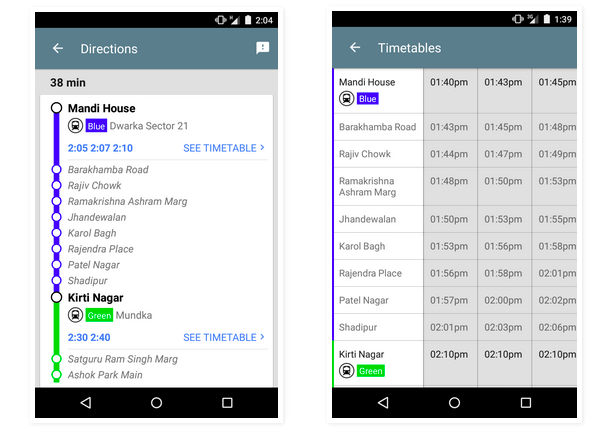 Today, Google India has launched a new Android app dubbed as 'Delhi Public Transport Offline'. This mobile app aims to offer users an easy access to the public transport in city. It is an experimental app and works even if you have low data connection or no internet connection.
One can search for Delhi Metro and Bus routes along with timetables. It does not need an internet connection for these searches. It will also notify you if there is a delay in bus or Metro. You can information about DMRC metro, DTC Bus, Rapid metro and SIMTS orange buses. Device is also optimized for low resolution devices.
App also lets users give feedback to help Google in improving the app. Users can also share data with friends via Whatsapp and other social sharing websites.
Google Play Link – Delhi Public Transport Offline