Indian Railways launches Knowledge Portal [Digital India]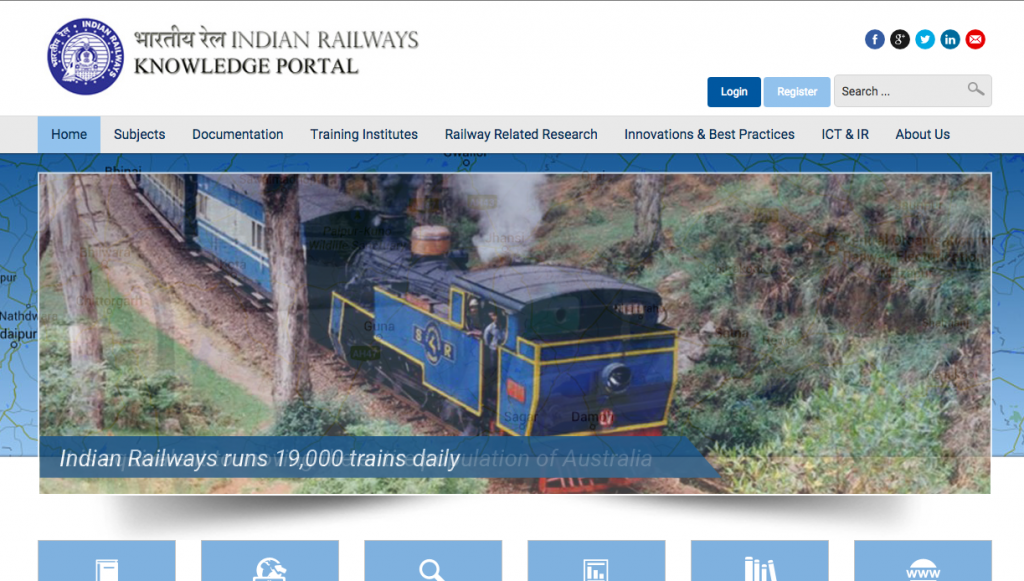 On Monday, Railways Minister Suresh Prabhakar Prabhu launched "Indian Railway Knowledge Portal". This portal aims to offer information about the Indian railways, tracks, history and many more things. This portal is important for those who want to know more about Indian railways in technical point of view. You can also get various facts about railways. If you are doing some kind of research on Railways, you will find this portal a best place.
This railway portal was launched through video-conferencing established between Ministry of Railways, Rail Bhawan and NAIR Headquarters at Vadodara. This move shows how Digital India is a priority for Indian government.
This portal is the part of Narendra Modi's Digital India initiative. Similar kind of portals will also be launched by other government organizations in coming days.
"Knowledge, innovation and research plays a very important role in any organization; the spread of knowledge must be such that whole society contributes towards the development of the nation," Prabhu said at an event to launch the web-based portal.
Check this portal if you are interested in knowing more about Indian railways.
Source: ET