Interesting and less known Facts about Snapdeal
February is the month when Kunal Bahl and Rohit Bansal founded their online startup Snapdeal.com. Now, it is one of the biggest online marketplace competing with Flipkart and Amazon.in. In this birthday month, we decided to write some interesting facts about Snapdeal.
1. Snapdeal was initially a daily deal website
Snapdeal was started in February 2010 as a daily deal website inspired by Groupon.com. You needed to select your location and find daily deals around you. It was founded by Kunal Bahl and Rohit Bansal. Later in September 2011, it became an online marketplace.
2. Snapdeal domain was created in 2002
I am not sure when founders got the idea to start Snapdeal. But the domain was created back in 2002.
3. There is a city named after Snapdeal
Yes, there is a city name in after Snapdeal. A Village (Shiv Namager) changes its name to Snapdeal.com Nagar back in June 2011. The Indian e-commerce company installed 15 handpump to fulfill the water demand of the village. This village is located in Muzaffarnagar district in Uttar Pradesh, India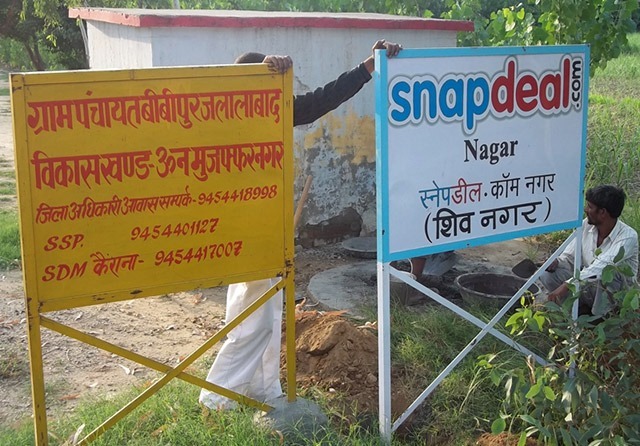 4. It has made 6 acquisitions till date
At the time of writing this article, I have information of 6 Acquisitions made by the company. In these 6, company acquired 5 startups: graddon.com, esportsbuy.com, shopo.com, doozton.com and wishpicker.com. And bought stakes in product comparison website Smartprix.com. Company has also confirmed that it will make some big acquisitions in coming days.
5. Business statistics
It has over 20 million registered users. It has more than 5 million products from over 50000 sellers. Snapdeal also claims to deliver products in around 5000 towns and cities in India.
6. Funding
Snapdeal has received 6 rounds of funding till date. It raised first round of funding back in January 2011 from Nexus Venture Partners and Indo-US Venture Partners. Back in October 2014, it raised around $627 million from Softbank as its largest funding round. Ebay is also one of its investors.