Did Yu sell 10000 Yureka units in 3 seconds?
Last month, Micromax announced its new Yu brand with the partnership of Cyanogen. And then it launched first Yu smartphone Yu Yureka. This smartphone offers powerful hardware configuration and is packed with CyanogenMod. To sell this smartphone, Yu used Micromax like flash sale and started registration last month. Today, first batch of Yu Yureka smartphone was on sale where company claimed to have 10,000 smartphones. After the sale, Yu confirmed that 10000 Yu Yureka smartphone were sold out in just 3 seconds.
Many websites covered this milestone but what grabbed my attention was something you wouldn't believe. NextBigWhat published the findings of Abhay Rana who claimed that Yu only had 3000 Yureka devices for sale and 2657 devices were sold out before the deal closed. He is not claiming this on assumptions. He has strong evidence to prove this.
Abhay Rana used the same Amazon API url which was used in the flash sale. By posting the request data, he received surprising results. See the screenshot below: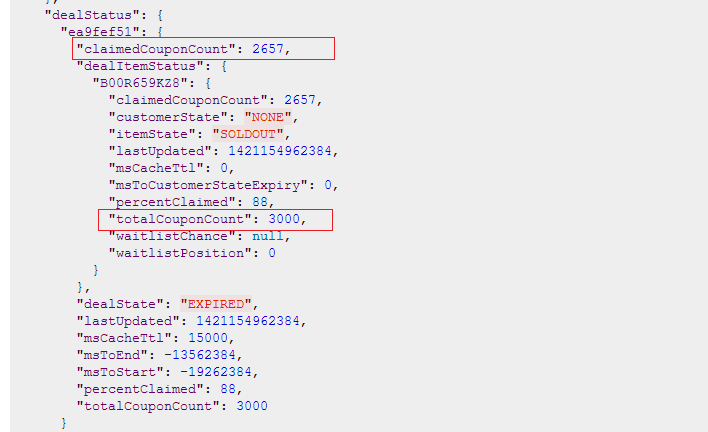 You can check the result from this HURL link.
If you are the developer, you can use this URL and post data to manually confirm. Hurl is the website where you can manually send GET/POST requests.
Results clearly confirm that there was something wrong. Micromax is tricking consumers with fake data to grab attention.
Source: Captnemo.in Via: NextBigWhat