SnoopSnitch Android app can detect if someone spying on you
A new mobile app SnoopSnitch claims to detect IMSI (International Mobile Subscriber Identity) catchers. IMSI catchers are the eavesdropping devices which are used to intercept the phone's traffic and track the movement of the device. So, with Snoopsnitch, you can detect if someone is spying on you.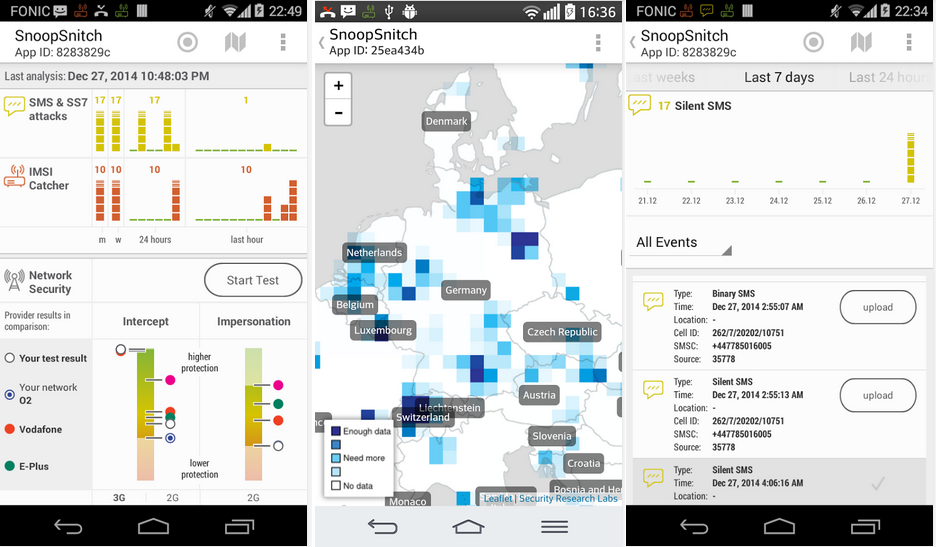 Recently, researchers revealed the security flaw that clould let a hacker listen your calls and read your messages on mobile network. Most of the those hackers use the IMSI catchers. So, this new app can be very useful if you want to prevent others from tracking you or listening to your calls. SnoopSnitch can detect the IMSI catcher device and warns the user about you about threats like fake base stations or if someone is trying to steal personal information.
SnoopSnitch works on Rooted Android devices which comes with Qualcomm chips inside and Stock Android ROM higher than 4.1. Unfortunately custom Android ROMs like CyanogenMod are not supported. It needs rooted device, so most of the users will not be able to use this app. Because rooting a device voids warranty.
These are the few devices on which this app was successfully tested:
Samsung S3 Neo (GT-I9301I)
LG G2 (LG-D802)
Sony Xperia Z1 (C6903)
Samsung S5 (SM-G900F)
Motorola Moto E (Moto E)
Samsung S4 (Qualcomm variant)
Good thing is that SnoopSnitch is open-source software.