Microsoft brings brand store in India via Amazon
Microsoft has just announced its brand store in India via Amazon India. This brand store allows users to buy Microsoft's laptops, tablets, smartphones, consoles, accessories and software. Store page confirms that this store is presented by Microsoft itself.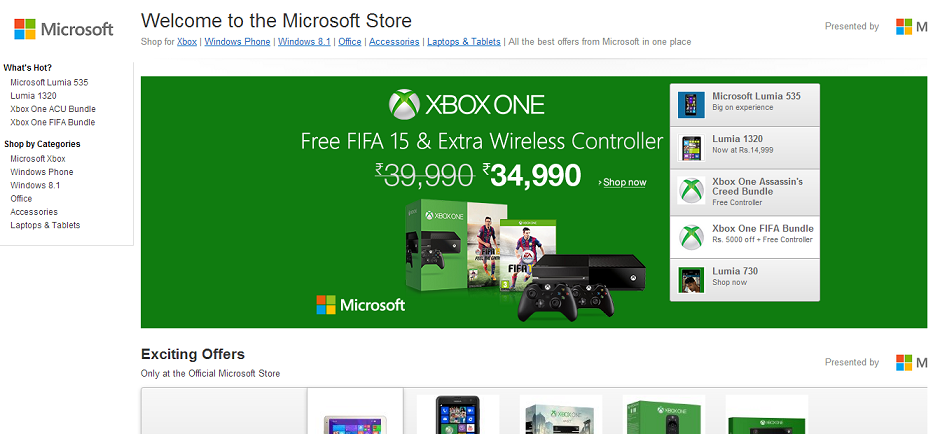 This store will offer exclusive Microsoft products along with special offers on products. Customers will also get free shipping. Currently, there are very few deals but we can expect more deals on Christmas and New year season.
Few available deals are Rs. 500 off and free controller with Xbox One Fifa bundle, free controller and 3 games free with Xbox One Assassin's Creed Bundle and discount of selected smartphones.
Back in October, there were reports that Microsoft was planning to bring its own online store in India. And now we have seen one via Amazon.in. Now, I don't think Microsoft will bring its own separate store to sell its hardware or software.