Find your flatmates easily with Flatchat mobile app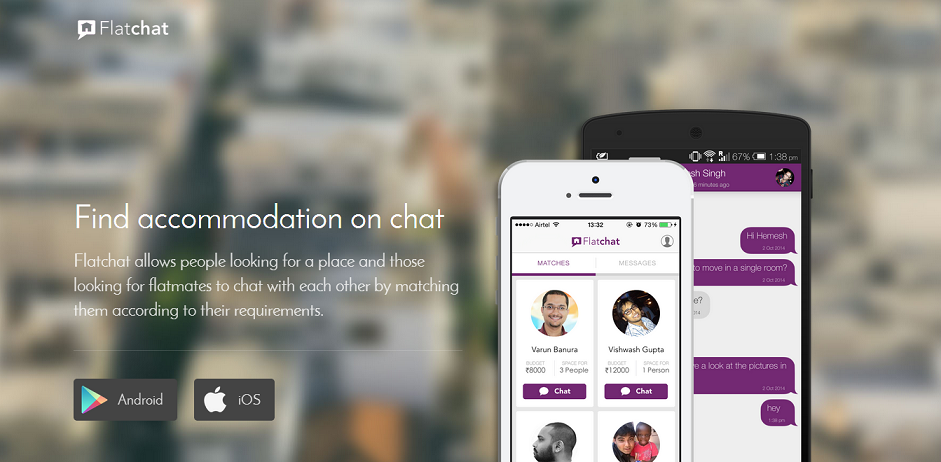 When you move to a new city for your job, the most difficult task is the finding a place to live. Not all can afford a flat with brokerage and security money cost. So, people generally find shared room. If a person is already living in a room, he wants to search a room mate. And if a person is new, he want to search a room. Mostly people ask their friends and colleagues to share the room. But not all can get a room mate easily.
To make it easier, there is a nice mobile app called Flatchat. This mobile app enables the networking of people who are looking for a flat and people who are looking for a flatmate. This app was launched by the flat.to team. If you could remember, Flat.to is the company which was acquired by commonfloor.com earlier this year.
Now come to this mobile app, it does not offer complicated features and focuses only on is main feature. When you first download the app, It asks you to login via your Facebook account. Don't worry, it will not publish anything on your wall.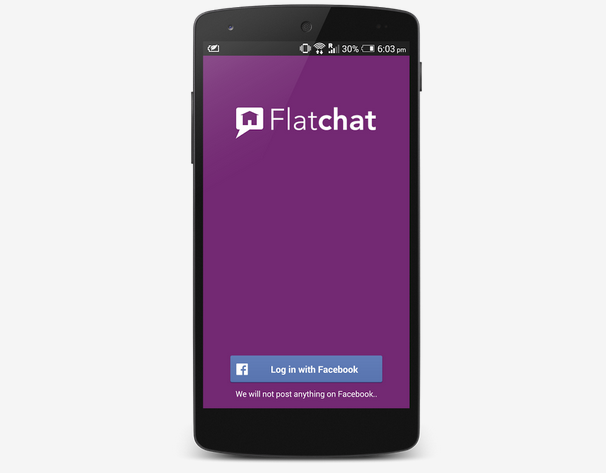 Then, it asks you whether you are looking for a place of flatmates. You can change this option any time by editing your profile. After this, it asks your requirements. Finally, it creates a flyer which you can save and share with friends via various social networking sites or apps. Once you are done with all these steps, it will show you few matches based on your the requirements you selected. You can chat with these matches and decide if you people can share the room.
Every flat listing contains photos of the room and exact location. You can check photos to see if you can live in the place or not. If you think you can, initiate the chat to know when you can visit the place to see it live.
Flatchat also offers a nice feature called "Flatchat Assistant" in which you will get a human assistant from Flatchat to help you in finding what you are looking for. Flatchat assistant will make it easier to find the person on Flatchat.
If you don't want other people to find you on flatchat, you can also turn off discovery. It will have no effect on the existing chats on the app. You can also block annoying users if any.
That is it but the concept is nice. You can directly meet people and find room mates sitting in your room.
Flatchat mobile app is available for Android and iOS both. Download this app from respective app store. Links are given below.