WeChat brings Message Translation, Message Tagging and Better Privacy to its Android app
Now, WeChat for Android users can also translate messages within the chat thread itself. This feature was launched for iOS users last month. For the translation, long press on the message and tap the arrow icon on right side to activate translation tool. Once you hit the 'Translate,' message will be translated into your native language.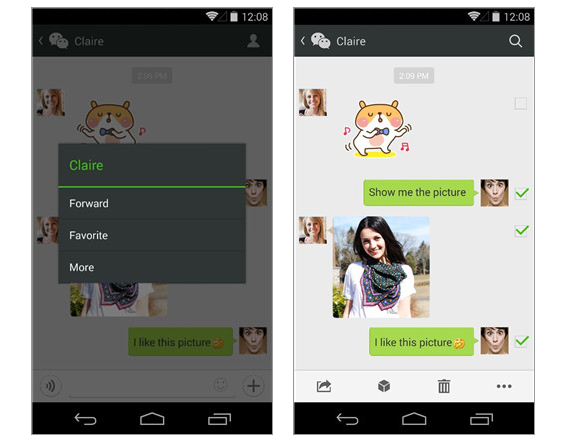 Currently WeChat for Android offers translation in more than 20 languages including French, Spanish, Chinee and more.
Now, you can password protect your chats with the new "Group with password" feature. It will issue a 4 digit code for selected group chat participants. No other can read your chats.
Another cool thing added in this upate is the ability to tag messages. It lets you quickly search the messages. You can categorize the messages by adding tags like food, work, personal etc.
You can easily find messages under the tags and you do not need to scroll down to search in older messages. After this update, You can also select multiple messages and add them to favorites.
It seems an important update with many cool features added in single update. Do you use WeChat? Share your thoughts via comments.