Microsoft Announces The Surface Pro 3 With A 12″ Screen
At an event in New York City today, Microsoft has announced the new surface device called Surface Pro 3. This new tablet features 12 inch display with 2160×1440 resolution. This makes it the highest resolution surface tablet yet. Microsoft also claims it to be the "thinnest Core PC ever made" with just 9.1mm (0.36 inch) thickness.
Microsoft's Surface pro 3 will be available in different processor models. You can select the tablet powered by an Intel Core i3, i5, or i7 processor. Microsoft also claims that this is the thinnest Intel Core Product ever made.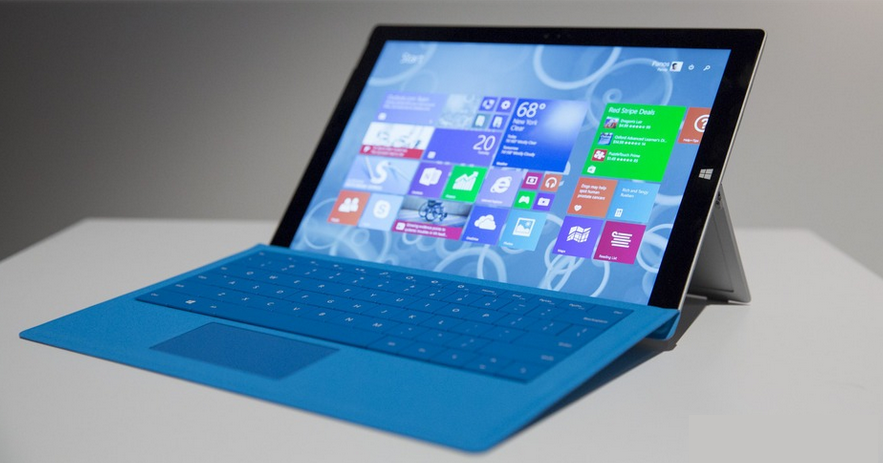 Like other surface devices, it has a multi-position kickstand. It also features a pen which is a big part of the device. When the pen touches the screen, it powers on and launches the OneNote. You can click the pen to save the content you have written to OneDrive. Double clicking the pen will open the camera to snap the photo.
It will be available for preorder starting for $799 from tomorrow.
See the pricing below:
Intel Core i3, 64GB and 4GB of RAM: $799.
Intel Core i5, 128GB and 4GB of RAM: $999.
Intel Core i5, 256GB and 8GB of RAM: $1,299.
Intel Core i7, 256GB and 8GB of RAM: $1,549.
Intel Core i7, 512GB and 8GB of RAM: $1,949.