Top 5 Unique Gadgets at Mobile World Congress (MWC) 2014
Recently you have seen a series of Gadgets at Mobile world Congress (MWC) 2014. Basically What is MWC? Mobile World Congress is a combination of places where a conference featuring prominent executives representing mobile operators, device manufacturers, technology providers, vendors and content owners from across the world. Initially it was named as GSM World Congress but later name changed to 3GSM World Congress.  Now it is called MWC.

At Mobile World Congress 2014, We witnessed a series of gadgets from different firms like Sony, Samsung and Nokia are in the front light. There are also some unique gadgets that has been seen at MWC that are really very innovative. Here we are bringing you list of 5 Gadgets that are unique in its own way.
Here are the 5 Gadgets,
1.) YotaPhone 2
It is a device made by Russian Company Yota devices. The first YotaPhone arrived last year in the month of december and captured news because of its unique features called e-link display on its back that allows you to get up to twice as long battery life. Initially it was sold in limited markets.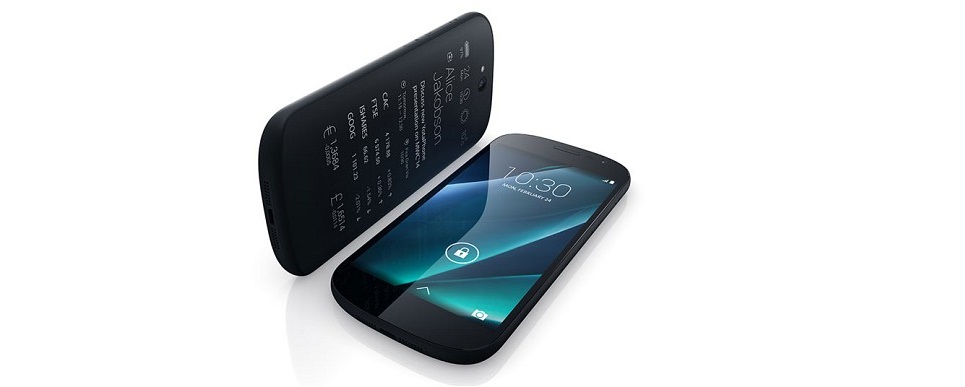 Now, Yota Devices are back with the second generation YotaPhone 2 and a lot of improvements are there in the new devices. Talking about the features, YotaPhone 2 has a 4.7-inch e-ink panel. It also has a 5-inch Full-HD AMOLED front display panel. It is also powered by a  2.3GHz Qualcomm Snapdragon 800 processor.
The e link display of YotaPhone 2 does not support all Android apps but there are lot many apps that will be enough for productivity and communication. According to the company the smartphone will launch later this year may be in december.
2.)Geeksphone Blackphone
Here in the world of leakers, Hackers and spooks privacy is a very much big issue. But the spanish smartphone startup, Geeksphone has promised privacy is enshrined in the constitution. It is available all across and you can buy it from anywhere at a price of 629$. we have seen the smartphone and its specifications at MWC and they are just good to go and buy it.
Talking about the features, Geeksphone Blackphone has 4.7-inch amoled display screen. Itis powered by a quadcore processor. The smartphone supports 4G and also equipped with  2GB of RAM, and 16GB of storage. The unique feature of this smartphone is that it is highly customized  version of Android called Privacy OS. The app will get update regularly.
3.)Boeing Black
Boeing has announced its new smartphone at MWC 2014 keeping in mind the security and modular design of the smartphone. The hardware and the software on the phone is built from the grounds up for securely storing and transmitting data especially for the US defense and security community.
Talking about the features, Boeing Black has features like disk encryption, hardware root of trust, hardware crpto engine, embedded secure components, trusted platform modules and secure boot to safeguard your data. The most unique feature is that if anyone tries to enter in your smartphone it will automatically delete the data from the smartphone.
Talking about the features, Boeing Black has a 4.3-inch, qHD display. It is powered with 1.2GHz dual-core ARM Cortex-A9 CPU. It is Dual SIM smartphone. Talking about the connectivity options, It has Bluetooth v2.1 + EDR. The battery backup also seems good as it has 1590mAh battery. The type of Android on which it runs is still not specified.
4.)Oral-B Smart series toothbrush
At MWC 2014, Oral B ahs introduced its new Oral-B Professional Healthy Clean + Floss Action Electric Toothbrush with SmartGuide. There are certain unique features of this electric Toothbrush that are listed below,
Separate, wireless SmartGuide helps maximize brushing performance
Deep Clean mode removes up to 99.7% of plaque from hard-to-reach areas*
Pressure sensor stops pulsations when brushing too hard
Gentle on teeth and gums
Improves gum health better than Sonicare FlexCare
Offers outstanding whitening and polishing in 3 weeks**
5 modes: Daily Clean, Sensitive, Whitening, Massage, Deep Clean
Oral-B is the #1 dentist-recommended toothbrush brand worldwide
5.)Sony STM10 stereo microphone
Sony is back with its new stereo microphone named Sony STM10 stereo microphone at MWC 2014. Talking about the specification, Sony STM10 stereo microphone has a high sensitivity microphone for real good experience of audio quality even while you are shooting videos. It is available only in white color.
The most unique feature is its 90 degree tilt action so that the audio can be moved in the direction of the sound. It can be used with any of the Xperia smartphones as it has 3.5mm headphone jack connector. Inside the box you can find 1 microphone set and also a wind screen. It is made up of aluminum frame and stainless steel mesh.