McAfee Android Antivirus App is Now Available for Free In India
Intel owned McAfee has announced that McAfee Antivirus and Security app is now available for free for Indian users. This app comes with various features like anti-theft, anti-virus, web protection, app protection, call filtering, SMS filtering and more.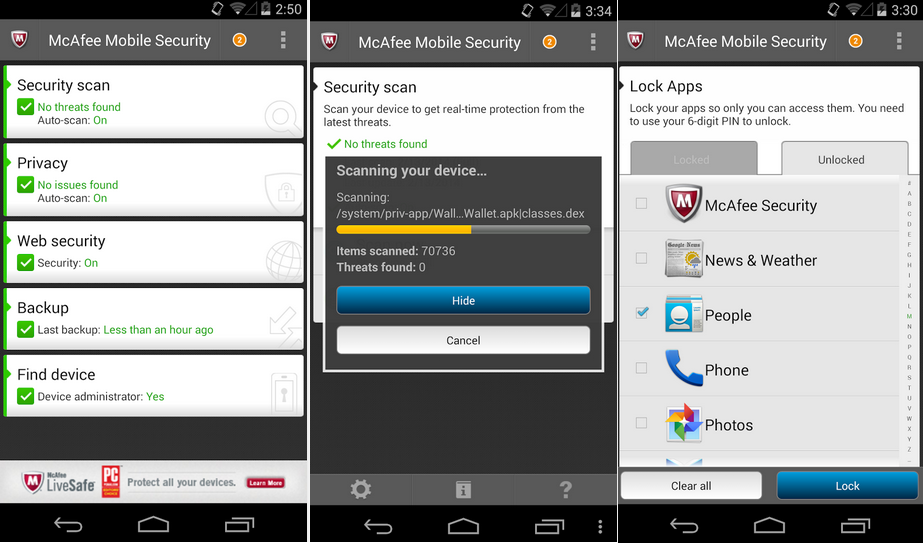 This app also bring privacy features. You can create "Safe zone" for kinds, friends and family members. You can control what app should be available to what profile. You can lock apps to prevent unauthorized access.
It also comes with anti-theft feature. It can silently capture snapshot of the person holding your lost device and then send the photos to you via emails. Snapshot triggers when someone tries to unlock with incorrect PIN entry. You can also remotely wipe data, take backup and restore data. You can also locate your Android on the map.
"With India placed on the tip of mobile device explosion, there is an overwhelming need of adoption of security and privacy protection in our digital lives. With free access to our award-winning mobile security product, Indian consumers will be empowered to access all the benefits of this connected world and enjoy a safe mobile life," said Jagdish Mahapatra, Managing Director, India and SAARC, McAfee.
Download McAfee Android Antivirus app from Google Play Store.
McAfee made this app free in other countries last month. It took one month to decide whether it should be available for free in India or not.