Facebook Messenger for Android Gets Voice Calling in India
Facebook has silently updated its Messenger app for Android and added voice calling feature for Indian users.
Voice calling was first introduced in Facebook Messenger back in March 2103. Voice calling feature lets users call their Facebook friends for free over 3G or Wi-Fi network.
We do not have exact information when this feature went live in India. But people are posting about this on social media for past few days. To make a free voice call, open the message window of the friend. Tap on Android Menu button at the top right corner. Here, select free call. This option will only be enable if other person is also using Facebook Messenger. if other person is not using Facebook Messenger, this option will be there but disabled.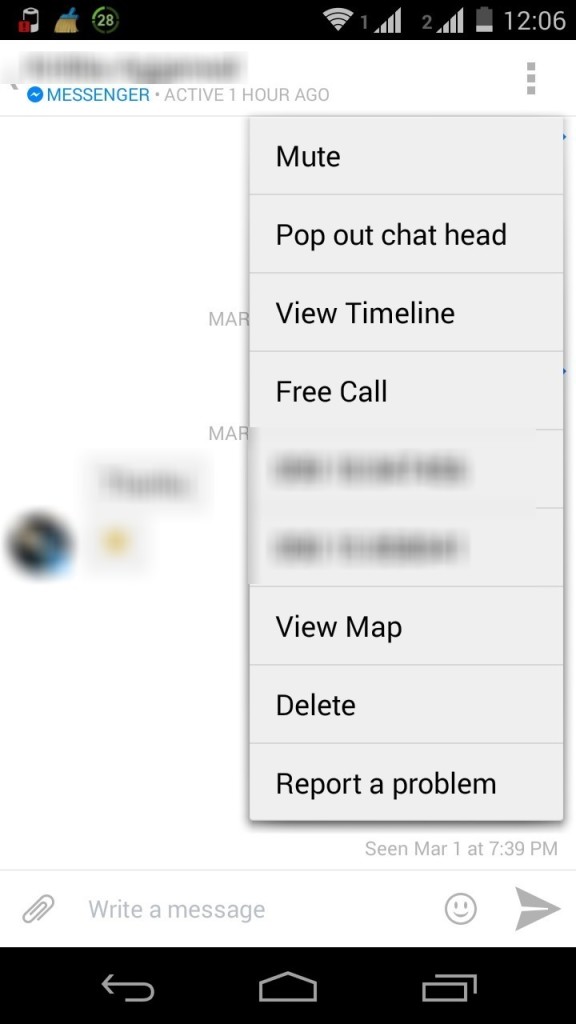 This feature is already available in few countries and It took almost a year to bring this feature for Indian users. Facebook has also been rolling out this feature in other countries too.
Is this feature is available for you? Share with us via comments.