Facebook Redesigns Like and Share Buttons
For past few days, we have been seeing a new blue like and share buttons on few websites. But that was just a testing on small websites. Now, Facebook has officially announced the new blue like and share buttons. New buttons come with a blue background with original layout. It also ditches the "thumbs up" icon.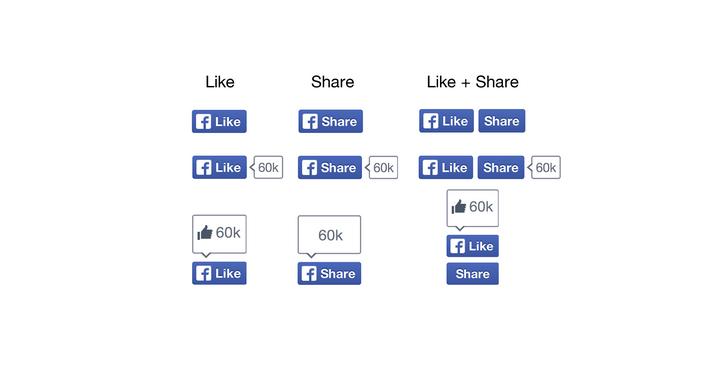 "Today, we're introducing a new design for both Like and Share to help people share more great content across the web. We're already seeing a favorable increase in Likes and Shares with the new design and will be rolling these buttons out to everyone in the coming weeks," Facebook announced.
Users using old like button will automatically see newer like button in few days.
Facebook also revealed that it's like and share buttons are viewed over 22 billion times a day. Facebook's Like and share buttons give good referral traffic to websites. This is the reason these buttons are used by more than 7.5 million websites.
Let us know your views about this new Like button via comments.