Samsung Galaxy Round, World's First Curved Display Smartphone Announced in Korea
Finally Samsung has launched its first curved smart phone named Samsung Galaxy Round. It is little surprising  that the smart phone has been announced in Korea. Samsung Galaxy Round will began selling in Korea by a vendor S K telecom for about 1 million won that is around 1,000$. Samsung didn't say any word regarding release of the smart phone in rest of the countries.
Talking about the design, Samsung Galaxy Round looks very similar to Samsung galaxy Note 3 with a prominent Conclave display. The screen is 7.9mm thick and flaunts a 5.7-inch (1920×1080 pixels) Super AMOLED display. Samsung has added a lot many software's that take the advantage of the curved display. Some examples are Roll effect, Gravity Effect, Bounce UX and Side Mirror.
Roll Effect:
Users can easily check the date, time and missed calls even when the home screen is off.
Gravity Effect:
It creates a visual interaction along the screen when you tilt the device.
Bounce UX:
This feature helps user to control the music.  When the home screen is off, while the music player is running.  A short press to the right of the device play the next track and short press to the left of the device will play the previous track.
Side Mirror:
This will help users to gain access directly to the album with just tilting the phone.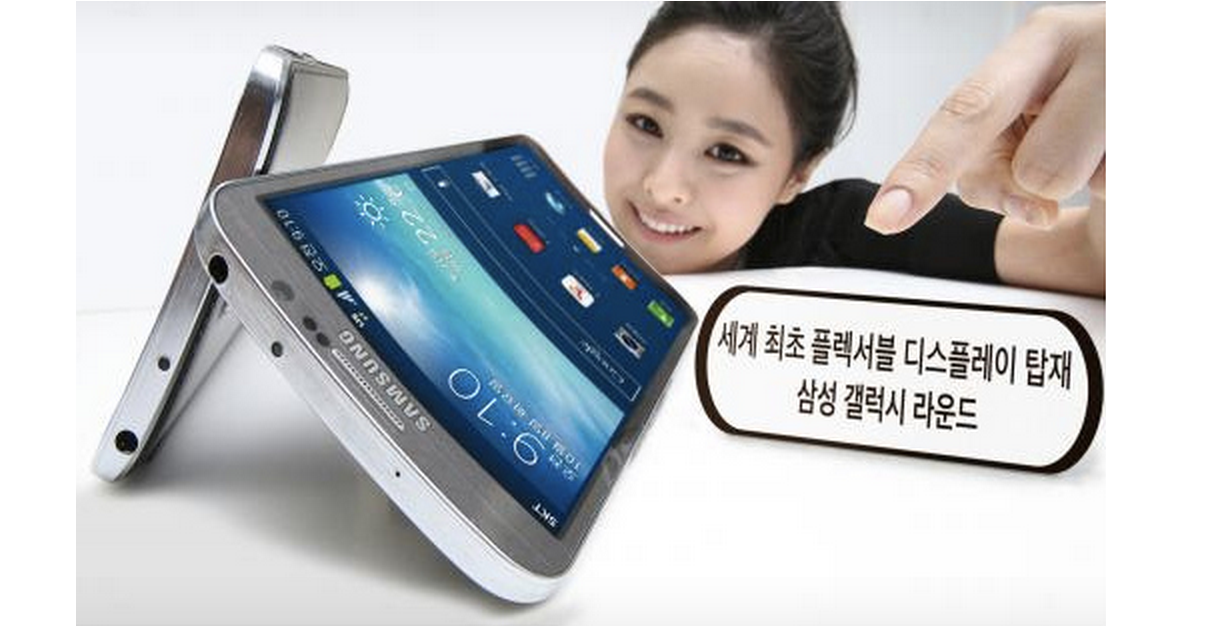 Talking about the Rest of the features, Samsung Galaxy Round is powered with 2.3GHz Snapdragon 800 quad-core processor. It features 3GB of RAM, 13MP rear camera, 2MP front camera, 2800 mAh battery, and LTE support.
Samsung Galaxy Round Key Specifications:
5.7-inch (1920×1080 pixels) Super AMOLED display
7.9mm thick
2.3 Ghz quad core processor
3GB of RAM
13MP rear camera and 2MP front camera,Bounce UX
2800 mAh battery and LTE support
Roll Effect,Gravity Effect,Side Mirror
                                                                                                                               
Here's a quick video that shows you the Roll Effect feature of the Galaxy Round to show you information like date, time, battery life etc by just tipping the phone to one side when kept on a flat surface.