Dead Trigger 2 Officially Announced For October 23 Launch
Once again Madfinger Games are back with Dead Trigger 2. They are also known for their popular games such as Shadowgun and Dead Trigger. The game would be officially released on 23rd October for Android, iPhone and iPad at the Tokyo Game Show 2013.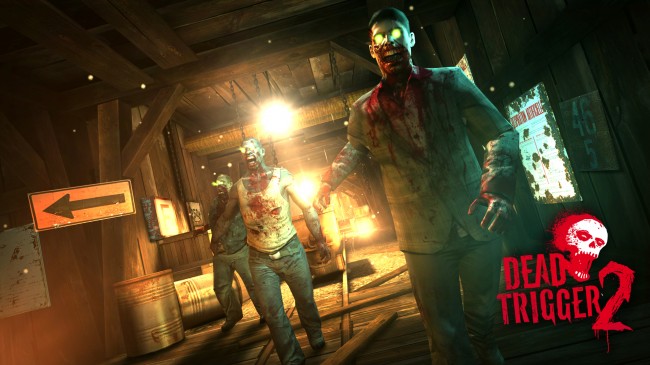 The Dead Trigger 2 is based on the same theme as Dead Trigger. The game is all about a first person Zombie shooter. The Dead trigger when launched in 2012 was first a paid game and later it became free. Now the game is launching free for both Android and iPhone and iPad.
Talking about the upgradations, now the game would feature new continents and the player will fight in new locations such as London, Shanghai against the local Zombies. The game would feature a very high graphic effects. the real effect can be felt in Water Reflections, Dynamic Shadows, Dynamic Light Projectors and Dynamic Grass, promises Pavel Cizek, Project Leader.
The Dead Trigger was a Hit game with a download of 22 million on both App store and Google. The Game also have won certain awards such as App Store best of 2012, Apple hall of fame and many more. The company has also planned to launch the game on Mac,Steam and Facebook. The company has released the opening scene of Dead Trigger 2.
The game comes with free-to-play model. It means, you can enjoy the game for free. But upgrades and boots in the game will cost you some cash.
You can see below video.