'Plants vs. Zombies 2' Comes to iOS
PopCap has officially launched its next generation Zombies game. Plants vs. Zombies 2: It's About Time is now available for iOS devices as free-to-play. It is the squeal of its hit strategy game Plants vs. Zombies.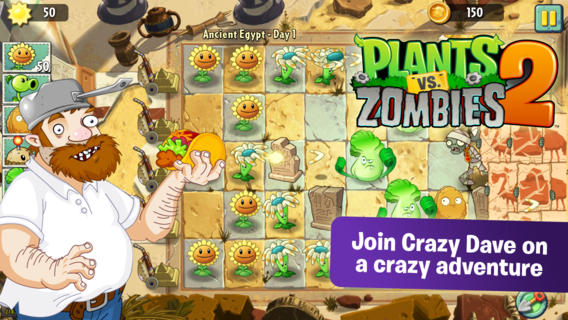 The story line of the game runs around the time travel. In this game, you have to go back in time to search for Crazy Dave's taco.
The game comes with three different stages: ancient Egypt, a pirate ship and the wild West. Each game stage gas exciting unique levels to enjoy. In every stage, it includes side missions, mini-games and other brain-teasing challenges. We can also expect more stages and levels in near future.
The new game comes with various gameplay enhancements including Plant Food. Plant Food provides a temporary boos to plant attacks. PopCap has also added many new Plants and Zombies with unique powers and behaviors.
This game is available for free to download from App Store. We can expect Android, Windows and Facebook version of the game to arrive soon. The game is available for iPhone, iPad and iPod Touch devices. It comes in seven different languages and more language support may come soon.