Reliance CG300 with Dedicated Nimbuzz and Facebook Keys Launched for Rs, 2,499
Reliance has partnered with Nimbuzz for its new feature phone. They jointly unveiled a phone that comes with quick-access hard key for Nimbuzz. This phone is dubbed as Reliance CG300 and is manufactured by Chinese firm Haier.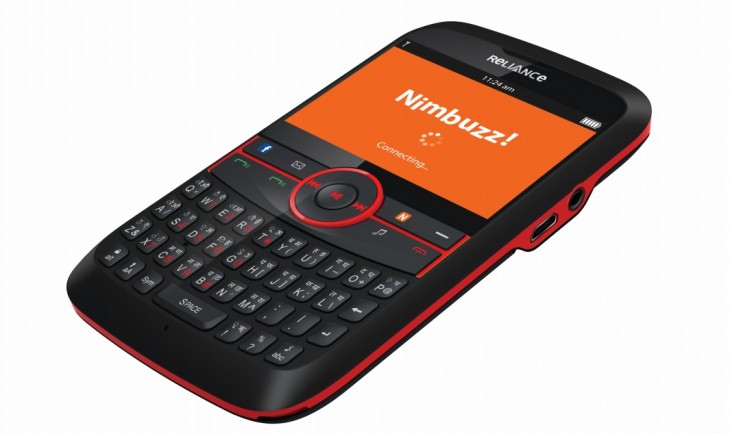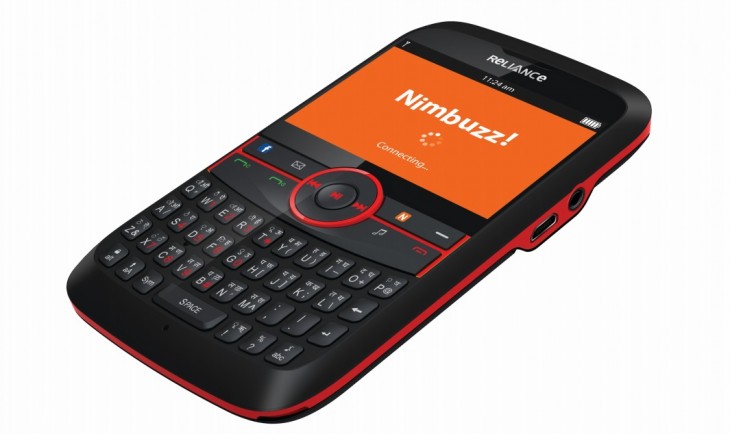 Reliance CG300 is a Java phone and priced at Rs. 2,499. It is a dual sim QWERTY phone. It has dedicated buttons for Facebook and Nimbuzz.
Nimbuzz CEO Vikas Saxena said that the phone has potential to compete with entry level Android smartphones in country. He believed that device has the potential to sell "millions" of units. He confirms that the device will remain an India only initiative.
"Like carriers embracing messaging apps, we're experimenting with ideas to see what kind of retention and engagement ratio we can drive," he explains. "The idea is to remove any friction and make the service easy to access."
Mobile messaging is heating in country with WhatsApp, WeChat and Line messengers. Phones with dedicated messaging keys can attract customers easily. Nimbuzz is also popular chat app with 25 million users in India. With this partnership, company is trying to get more users in country.