Finally, Indian Government has released National Cyber Security Policy-2013. This policy aims to create an assurance framework for the design of security policies. National Security Council Secretariat (NSCS) is assigned as nodal agency to coordinate all matters related to cyber security in the country.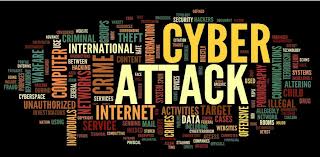 UP to 45% off on speakers and headphones
UP to 45% off on speakers and headphones
National Critical Information Infrastructure Protection Center (NCIIPC) will also be responsible in mandating security practices related to design, acquisition, development, use and operation of information resources. It will work to enhance the security and protection of critical information infrastructure of the country. In case of any information security related crisis, NCIIPC will be responsible to take action.
"The National Cyber Security Policy-2013 serves as a means to provide confidence and reasonable assurance to all stakeholders in the country and the global community about the safety, security and resilience of cyberspace," Kapil Sibal, Minister, Communications and Information Technology, said.
"Considering the dynamics of the internal and external environment, the task of evolving a meaningful national cyber security policy covering a broad spectrum of issues is quite daunting," he added.
Indian Government will also try to create a workforce of five lakh professionals skilled in cyber security to make Indian cyber space secure from various cyber attacks and cyber criminals.
---
Advertisement
---