LG Optimus L5 II Goes on Sale in India For Rs, 10,499
LG has now started selling single SIM version of its LG optimus dual in India. Single SIM version is dubbed as LG Optimus L5. It is now available in all leading online retailers like Snapdeal, Homesohp18 and Indiatimes shopping. Optimus L5 II dual went on sale in India in April 2013.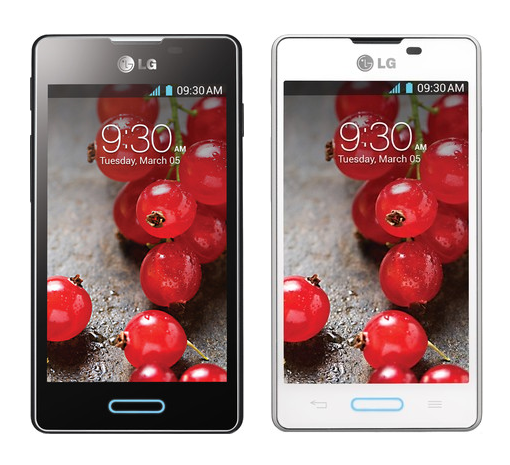 LG Optimus L5 II comes with same features as LG Optimus L5 Dual. It is available in Black and While color options. Design of LG Optimus L II is slightly different from LG Optimus L5 II dual.
LG Optimus L5 II comes with 4 inc IPS WVGA display, 1 GHz processor, 512 MB RAM and Android 4.1 Jelly Bean. It also has 4 GB internal storage, Wifi, GPS, Bluetooth, Wifi direct and 1700 mAh battery.
It is available for Rs. 10,499 in India which is less than the price of its dual sim version.
Key Specifications of LG Optimus L5 II
4.0-inch IPS display with 800x480p resolution
5MP rear camera with LED flash
Android 4.1.2 Jelly Bean
1GHz Single Core Processor
512MB of RAM
4GB of internal storage with microSD card slot
Wi-Fi, GPS, sGPS, Wi-Fi Direct
1700mAh battery
LG Mobile TV,Cheese Shutter, Safety Care, Quick Button, Advance Quick Memo
At this price this smartphone comes with attractive features. LG is struggling in India and its market share is going down month by month. With its optimus series, LG is trying to come back and fight with Sony, Samsung and Micromax.
What do you think about LG Optimus series of smartphones? Share your views with us via comments.