BBM for Android and iOS coming this Summer
BlackBerry has announced that its popular messaging service will be available for Apple's iOS platform and Google's Android platform from this summer. BBM is a popular messaging service of BlackBerry and reason behind the popularity of the BlackBerry smartphones. Company will roll out full featured cross platform BBM service with screen sharing capabilities.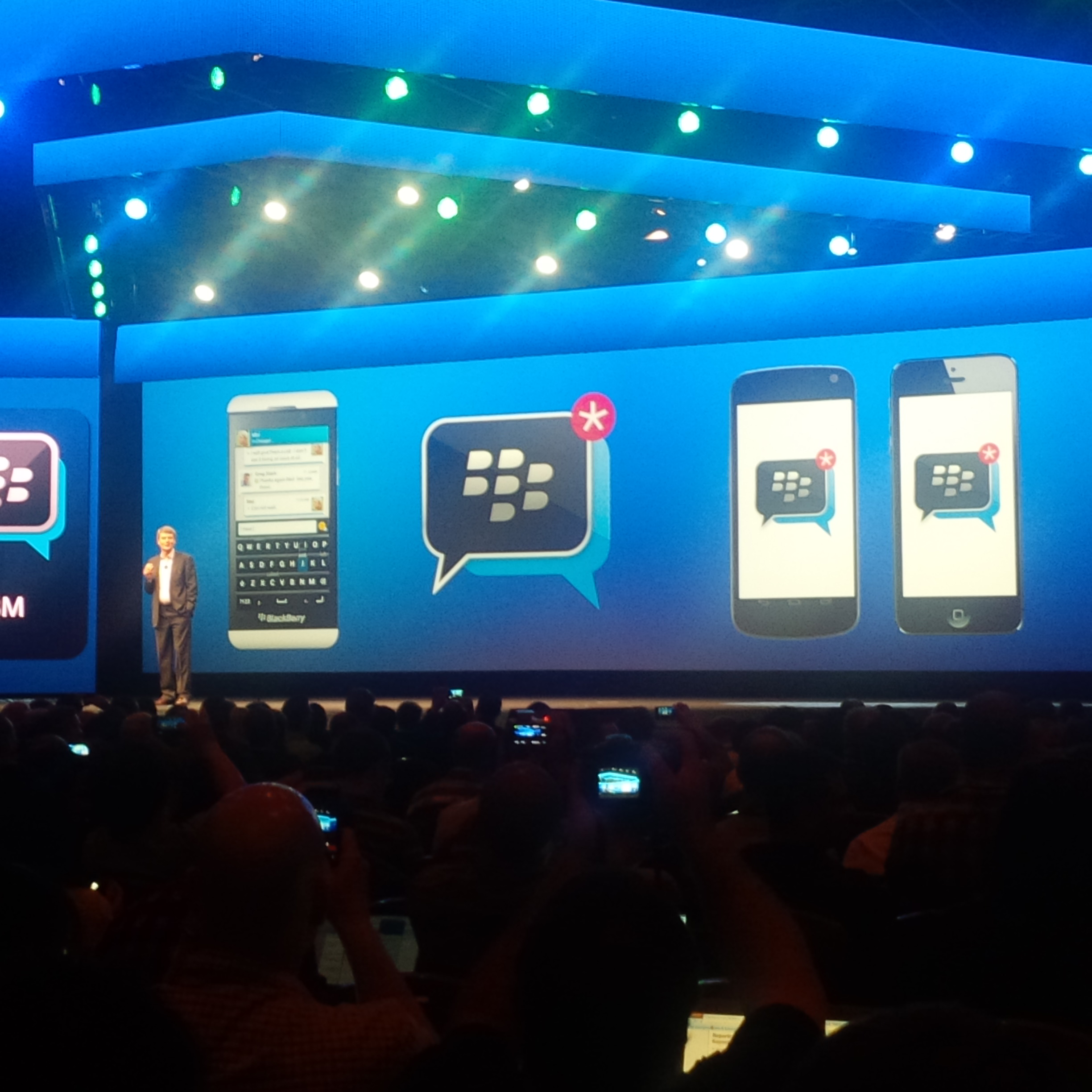 BlackBerry CEO Thorsten Heins said that BBM is now ready to branch out on other mobile platforms as a free app. He said that the app will support iOS 6 and Android 4.0 or higher. So, BlackBerry customers will be able to add their Android and iOS friends on BBM and increase their connection.
"We have a unique asset and we want to let BBM flourish," Heins said. "It's time to bring BBM to a greater audience, no matter what mobile device they carry."
"The time is definitely right for BBM to become a multi-platform mobile service," said BlackBerry software vice president Andrew Bocking. "BBM has always been one of the most engaging services for BlackBerry customers, enabling them to easily connect while maintaining a valued level of personal privacy. We're excited to offer iOS and Android users the possibility to join the BBM community."
BlackBerry says that BBM has more than 60 million monthly active users. MOre than 51 million users use BBM for an average of 90 minutes per day. More than 10 billion messages have been sent daily.
After this move, BBM will come in direct fight with other popular cross platform messaging services like WhatsApp, WeChat and Viber. If we compare it with other rivals, BBM looks very small. WhatsApp has more than 200 million active users while WeChat claims to have more than 190 million.
Analysts says that BlackBerry is too late in the fight, so it will be interesting to see how it will perform.
What do you think about BBM? Do you think that BBM for Android and iOS will help company?