Rumored Google Babel Screenshot Leaked as Gmail Chat
From past few days, we have rumors around that Google is working on a new instant messaging service dubbed as Google Babel. Now we have some clues of it because few screenshot of Google babel leaked online. This is the first time when Google Babel is leaked and shows the Gmail chat revamp.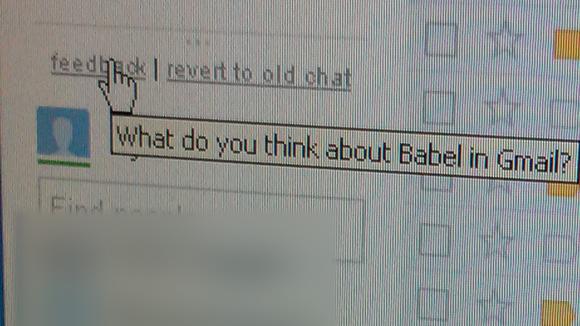 According to report in TechRadar, a source close to Google confirmed that the chat service will bring Google+ like emoticons in Gmail chat. Users will also need to have Google+ account to be able to send images to their contacts.
"And though our source couldn't confirm it 100 percent, the impression this person is under is that Babel is a collaboration of Google's communication services. In Gmail, Babel is a revamp and cleanup of the old Chat design, while we've already touched on the Google+ integration. Again, this is the impression of our source and not confirmed," Techradar posted about Babel.
Google has already replaced Google video chat with Google+ hangout. Now, it is a step ahead which continues to integrate everything with struggling social networking service.
There are no more words to say about this. We will have to wait for few more leaks and then official announcements. We can expect official announcement at Google I/O, which is still sometime away.