Iron Man 3 Game Now Available For Android and IOS
Gameloft has released the official Iron Man 3 game for Android device in Google Play and for iOS devices in iTunes store. Game is too big in size and you need to have wifi connection to download. It is approx 800 MB in size and supports all Android 2.3 or higher. For iOS, it is compatible with iPhone 4, iPhone 4S, iPhone 5, iPod touch, iPad 2 and iPad 3.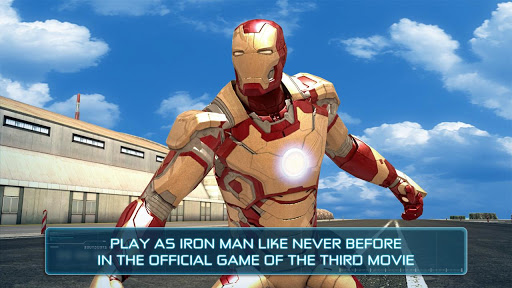 This game is based on the Iron Man Movie that is going to release soon. In this game, there are 18 Iron Man armors, so that the gamer can experience the full potential of being the iron-clad superhero.
Iron Man 3 for Android offers these things
Fight against rising A.I.M. forces around the world during amazing runs
Discover 3 different locations offering endless, self-generating levels: Malibu Shores, New York City and China
Confront 4 epic villains from the Iron Man comics: Crimson Dynamo, Ezekiel Stane, Living Laser and the mighty M.O.D.O.K.
Complete various missions in fast-paced flying battles and epic one-on-one confrontations
Unleash Iron Man's superpowers with amazingly responsive swipe controls
Enjoy an outstanding 3D world with cutting-edge graphics and animations
Research and develop up to 18 suits from the different movies (MARK II, MARK 42, Silver Centurion, etc.)
Upgrade your armours and powers in the research Lab to wipe out your enemies
Download Iron Man 3 on your Android device from Google Play Store. iOS device owners can also download the game from iTunes store.