Facebook Launches New Attractive News Feed Design
Today at Facebook headquarters  Facebook's founder mark Zuckerberg has unveiled the new look of Facebook news feed. Now the things on Facebook are more clear, more personal and more attractive  These changes will start roll out today and you will see them over the next few weeks.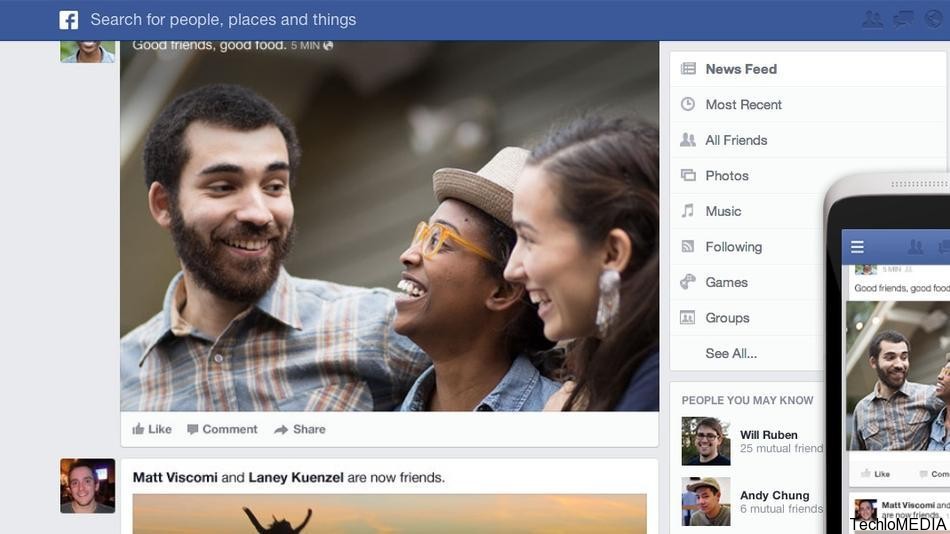 Now, pictures and video shared by a friend will have larger thumbnail. If more than people persons shared the same post, post will show the profile picture of those persons at the left side. Upcoming events are now more clear and will be shown in the news feed. At the right side, it has a quick navigation to filter news feed.
If you click on the All Friends, it will show only posts from your friends in reverse chronological order. Clicking on music will filter the news feed and show you what your friends are listening. It will also show the new albums being released and new recommendations.
Facebook is also trying to show trending content about the things you like. So, you will see the see Recent Articles About about a thing from different news sources if you Like it on Facebook.
This new design seems to have something taken from Google+. You will also notice a left side bar icon menu similar to Google+. Facebook has tried to visualize the things and got success to make things much better.
I personally like the new design and hope all users will like the changes. We will have to wait for few days to get this new personalized and improved news feed.
Recommended Videos