Yahoo Teams Up With Google For Display Ads
Yahoo has announced that is teaming up with Google to display contextual ads on Yahoo websites. Now you will see Google Ads and AdMob ads on Yahoo website around the word. Now, Yahoo is another partner of Google along like other thousands of Google partners.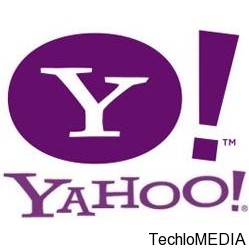 Google owns the biggest advertising service Google Adsense which serves billions ad impressions per month. This deal really makes sense. Yahoo has many big websites that generate lots of traffic. So, Google is the best monetization of for that.
"Today, we're excited to announce that we recently signed a global, non-exclusive agreement with Google to display ads on various Yahoo! properties and certain co-branded sites using Google's AdSense for Content and Google's AdMob services," Yahoo wrote.
"By adding Google to our list of world-class contextual ads partners, we'll be able to expand our network, which means we can serve users with ads that are even more meaningful," Yahoo explained.
Yahoo has a previous deal with Microsoft for search and ads. But this ads deal was limited for the search. Yahoo was already thinking to partner with Google but it couldn't for so many reasons. Now, After Marissa Mayer, they finally did it.