Gmail Adds Over 1,000 New Smileys
Internet giant Google has pushed a small update to Gmail and added more than 1,000 new smileys to Gmail. These new smileys are added to new compose window. Users who still use older compose in Gmail, will not be able to see this update.
Earlier, Gmail had 158 emoticons that users can use in html emails to show their feelings and emotions. Now they have 1,287 smileys.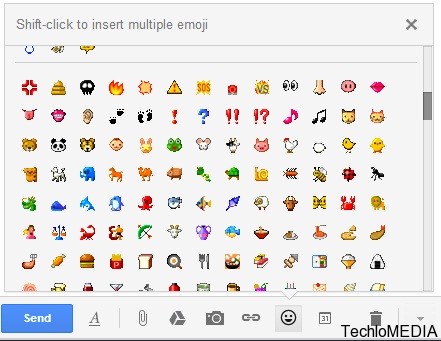 To access these new smileys, open the compose window and then take mouse over to the + icon at the bottom of compose window. This will show few more icons including Google Dribe, Calender, Emoticons and many more. Click on the emoticons icon and see the collection of more than thousands smileys added by Google. Now you can give any kind of expression in your message with these smileys.
"Ever want to make an email just a little more fun? Maybe you're creating an invitation for a party you're throwing this weekend, or trying to get your team at work excited for an offsite. Make sure to explore all of Gmail's emoticons now available in the New Compose and tell us which is your favorite," Gmail posted on Google+.
If you are using older compose, you can switch to new compose window any time. Few months back, Google also integrated Google Drive with new compose that allows users to send files up to 10 GB in size.
Have you checked the new collection of smileys? Share how you feel after this update.