LinkedIn Hits 200 Million users
Today, LinkedIn has announced that it has crossed 200 million users worldwide. It has also boasted that company is adding two new user per second (or 172,800 per day). It shows that company is growing fast.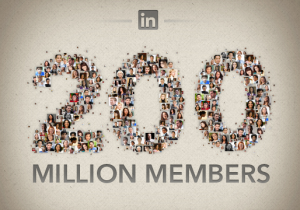 If you can remember, LinkedIn had announced 100 million user milestone back in March 2011. Now LinkedIn has presence is more than 200 countries and serves in 19 languages around the world.
"We recently crossed an important and exciting milestone for the company. LinkedIn now counts over 200 million members as part of our network, with representation in more than 200 countries and territories. We serve our members in 19 languages around the world," LinkedIn announced in blog post.
LinkedIn also has a premium membership option for job seekers that is the main source of revenue for the company. For LinkedIn, United Stated and India are the biggest market. It has approx 74 million users in United States and 18 million users in India.
Other countries are UK and Brazil with 11 million users and Canada with 7 million users. It is also growing fast in Turkey, Colombia and Indonesia.