Nokia Unveils Dual-SIM Phone Nokia 114
Nokia has quietly unveiled a dual SIM phone in India via its website. This new mobile phone is Nokia 114 that looks like dual sim Nokia 109. This mobile phone runs on Nokia's Series S40 mobile operating system.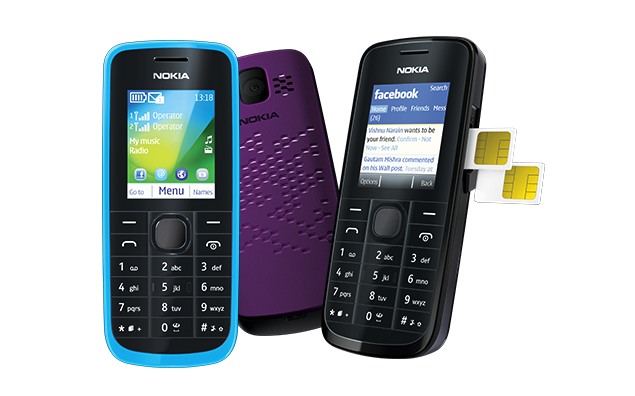 Nokia 114 features a small 1.8 inch QVGA coulr display. It also comes with 0.3 megapixel camera that can also record QCIF videos at 15fps. It also comes with Bluetooth for data transfer. Internal memory is also expandable up to 32 GB via microSD card.
It also comes with 2G data connectivity with Nokia browser for efficient web browsing. It also support instant messaging and comes with email support. It also supports Java games that can be installed from getjar.
It is also packed with a 1020mAh battery that gives 637 hours standby time and 10.5 hours talk-time or 27 hours of music playback.
Nokia 114 specifications
10.0mm x 46.0mm x 14.8mm
80 grams
Series S40 operating system
1.8-inch QVGA display
Dual-SIM 2G, Bluetooth
32GB expandable storage
0.3-megapixel rear camera
QCIF video at 15fps
637 hours standby time, 10.5 hours talk-time or 27 hours of music playback
Price of Nokia 114 is yet to be revealed.
Few days back Nokia also launched Nokia Asha 205 and Asha 206 in India
What do you think about this mobile phone? Do you think Nokia 114 will help Nokia to get back in the featured phone market in India? Share your views via comments.