5 Racing Games For iPhone 5
November 29, 2012

in

Games
iPhone 5 is the latest generation smartphone by Apple launched few months back. iPhone 5 comes with so many nice features and new perfomance experience. With its new retina display technology, it is best for watching videos and playing games. Racing games are addictive kind of games in which gamer always want to be at top with highest score.
Here are 5 nice games that you can enjoy this weekend
Crash Bandicoot Nitro Kart 3D
It is a nice 3D kart racing game that comes with 12 thrilling tracks to enjoy. All tracks have different environment that give amazing racing experience. Currently this game is one of the poular Racing Games in the app store.
Price: $2.99
Download Crash Bandicoot Nitro Kart 3D
Ferrari GT: Evolution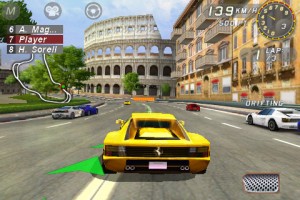 Ferrari GT: Evolution is a all time hit game in which we can enjoy Ferrari riind. This game allow gamers to wnjoy up to 33 brilliant Ferrari models. It is a multiplayer game in which users can also challenge. You can also play game online with other players and compete drivers all across the globe.
Price: $0.99
Download Ferrari GT: Evolution
Need for Speed Shift
Need for Speed is a popular game for desktop and mobile phones. All its versions are also available for iPhone 5. You can enjoy Need for Speed Shift on your iPhone 5. It is very simple and nice racing game in whicb you need to clear levels, unlock cars. It comes with varoius cars and you can also upgrade car parts.
Price: $1.99
Download Need for Speed Shift
Real Racing 2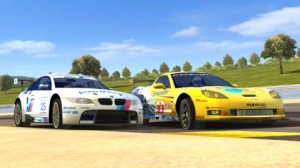 Real Racing 2 is an all time favourite racing game for iPhone and iPod touch. It allows many different levels of games. It is also a multiplyer game so you can challenge your friends. It has 12 different tracks and 48 cars to unlock. Users can set automatic or manual acceleration and braking .
Price: $4.99
Download Real Racing 2
Drift Mania Championship Lite
Drift Mania Championship Lite is a popular racing game in Apple App store. Most important thing aout this game is that it comes for free. It has many levels to enjoy. You can also challenge your friends online. There are so many interesting things in the game which makes it addictive.
Price:Free 
Download Drift Mania Championship
These are some nice Racing Games for iPhone users which they can enjoy this weekend.
tay tuned at Techlomedia and follow us on Twitter or join our Facebook Fanpage to keep yourself updated on all the latest News!