Google Drive Viewer Supports More than 40 FileTypes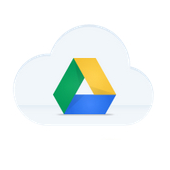 Suppose you do not have installed Adobe Photoshop in your system just because you do not need Adobe Photoshop. But you got a psd image which you want to see. Now you will have to install Adobe Photoshop just to see this image. There are few other alternates are also available which supports number of filetypes but you need to install at least a software for this.
Now Google has come up with a nice solution. It has added support for more than 40 filetype in Google Drive Viewer. Initially this project was started for Gmail to allow users to shee attachment inside Gmail. Now it has added into Google Drive.
This is the list of supported Filetypes
Image files (.JPEG, .PNG, .GIF, .TIFF, .BMP)
Video files (WebM, .MPEG4, .3GPP, .MOV, .AVI, .MPEGPS, .WMV, .FLV)
Text files (.TXT)
Markup/Code (.CSS, .HTML, .PHP, .C, .CPP, .H, .HPP, .JS)
Microsoft Word (.DOC and .DOCX)
Microsoft Excel (.XLS and .XLSX)
Microsoft PowerPoint (.PPT and .PPTX)
Adobe Portable Document Format (.PDF)
Apple Pages (.PAGES)
Adobe Illustrator (.AI)
Adobe Photoshop (.PSD)
Tagged Image File Format (.TIFF)
Autodesk AutoCad (.DXF)
Scalable Vector Graphics (.SVG)
PostScript (.EPS, .PS)
TrueType (.TTF)
XML Paper Specification (.XPS)
Archive file types (.ZIP and .RAR)
You can see that the list is long enough which covers all the file types you need to open any time in any work.
But there is one important thing which you need to know about Google Drive Viewer. It can only show a file having Size less than 25 MB. This is because it is connected to Gmail.
So with Google Drive, you can easily preview any file stored in your Google Drive or attachment in your Gmail.
In Google Drive you can also search for files easily. Google Drive search is also able to read text inside images and track objects inside images.
Recommended Videos