Twitter updates Mobile website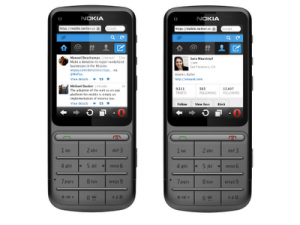 Twitter, the popular micro-blogging website has just updated the mobile website. This will deliver better user experience for those users accessing it from their mobile phones.
Most of the smartphone users can access the website with dedicated apps. But there are many users still use mobile phones which do not suport any of these dedicated apps. These users can access twitter by typing mobile.twitter.com on their mobile's browser. This service was launched in last december.
This mobile website is desined in this way that users who access website from mobile web on low bandwidth connection.
In this updated version, you can see all the Tweets from the accounts you follow in the Home tab and check your @mentions in the Connect tab. You can see what's trending in the Discover tab, and access your direct messages and Tweets in the Me tab.
Twitter also announced in a post, " it uses one-third less bandwidth than the previous iteration. We're rolling out this new mobile web experience starting today, and will continue to make Twitter the most accessible way to connect with the world, even with the weakest signals and the simplest devices. "