Skype and AngryBirds do not run on Nokia Lumia 610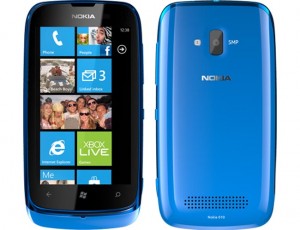 Nokia Lumia 610 is the most affordable Windows Phone handset. It is powered by 800 MHz processor and 256 MB RAM. Due to less RAM, this smartphone was unable to run most of the Windows Phone app. But Windows Phone 7.5 update is really efficient and it solved problems. After this update, no more than 5% of the apps would be incompatible with this smartphone.
But some popular apps fall in the 5% category of incompatible apps. Skype for windows phone and most popular mobile game Angry Birds are also in this category. These apps need more RAM to run on the device. And this smartphone doesnot have enough RAM to run these apps.
So, Nokia Lumia 610 users will have to find alternativs of these popular apps.
If RAM is the issue, then there is one more windows phone smartphone which will not be able to support all these apps. That smartphone is Samsung Omnia M which have only 384 MB RAM.