Nokia Announced Nokia 110 and Nokia 112
Nokia has just introduced two dual sim mobile phones in Indian market. These handsets are Nokia 110 and Nokia 112. Company also claims that both mobile phones will give faster mobile web browsing experience and better connectivity to social networks.
Both mobile phones feature 1.8-inch LCD display and multi-tap keypad. Both are dual sim mobile phones with easy Swap technology. It means that one can easily switch between the two SIMs without turning off the mobile phone. Both devices runs on Nokia's mobile operating system symbian series 40. These devices also feature a VGA camera at the bck of the device.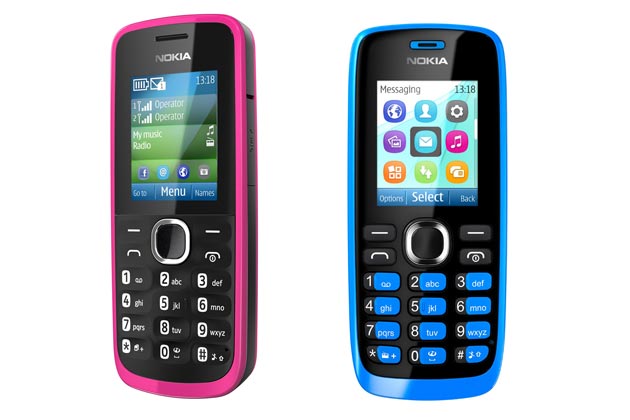 Nokia also claims that devices are loaded with nokia browser which uses compression technology that basically squeezes down the web page size and pushes mobile friendly version. Thus it offers faster and cheaper web browsing.
These mobile phones also offers easy connectivity to different social networking websites such as Facebook and twiter. It also comes with eBuddy IM app pre-loaded for chatting with friends.
Other features of these mobile phones include FM Radio, Media player, GPRS/EDGE, Bluetooth v2.1 with EDR and 3.5 mm AV connector.
Mary T. McDowell, executive vice president, Mobile Phones, Nokia said, "The new Nokia 110 and Nokia 112 devices combine browsing, social media, apps, world-class entertainment and long battery life to create a great package for young, urban consumers who want to do it all."
Nokia is also offering 40 EA games with these devices for free. You only need to pay for internet data charges for playing these games online.
Nokia 110 is expected to start shipping in the second quarter of 2012 which Nokia 112 is expected to start shipping in the third quarter of 2012. Nokia 110 mobile will be available for Rs 2450 approximately while the Nokia 112 will be available for Rs 2625 approximately.
Nokia has also announced single sim versions of both mobile phones. For single sim version, Nokia 110 will be sold as Nokia 111, the Nokia 112 will come as Nokia 113.