Google+'s Hangouts On Air is Now Available to All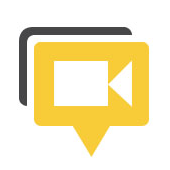 Google has now expanded its Hangouts on Air to all users on Google+. This new feature enables users to host hangout viewable by anyone on Google+. It is just like a live video streaming service. So Google is now challenging number of live streaming services with this new Google+ feature.
"Last year we introduced Hangouts On Air to a limited number of broadcasters, enabling them to go live with friends and fans, for all the world to see. Since then, this small community has grown the feature in lots of creative ways. And they've made one thing crystal clear: when groups of passionate individuals can broadcast live, together," Google announced.
Hangouts started for friends to connect together with video chat and now it has expanded to a live video streaming service. Hangouts on Air is now available to all and enable all users to broadcast their hangouts to anyone. It also allows you to see how many people are watching your broadcasting on Google+. Once you are off the air, it will upload a public recording to your YouTube channel, and to your original Google+ post. This way it's easy to share and discuss your broadcast after it's over.
This is going to be a new revolution for bands and celebrities to launch their live performance direct from Google+