Google to sell tablets through online store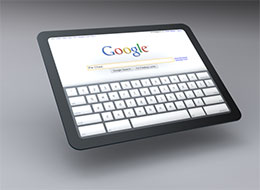 According to a report published on Wall Street journal, Google is planning to open an online store to sell co-branded Android tablets directly to consumers through its own online store. All these tablets will be manufactured by Samsung and Asus with Google's branding. All these tablets will be powered by Google's mobile operating system, Android.
Google has already tried this with Google nexus but failed and gave up after the disappointing sales. The company closed the store within four months as it was not up to the expectations. This time, Google is planning something big with wide range of tablets including low-cost tablets.
Apple and Amazon are ruling the tablet market with their iPad and kindle fire respectively. With this new step, Google is trying to compete with Apple's iPad and Amazon's Kindle Fire as they sell their devices through online stores.
If we believe on the WSJ report, this report is expected to launch this year.