BSNL website Hacked by Pak Hacker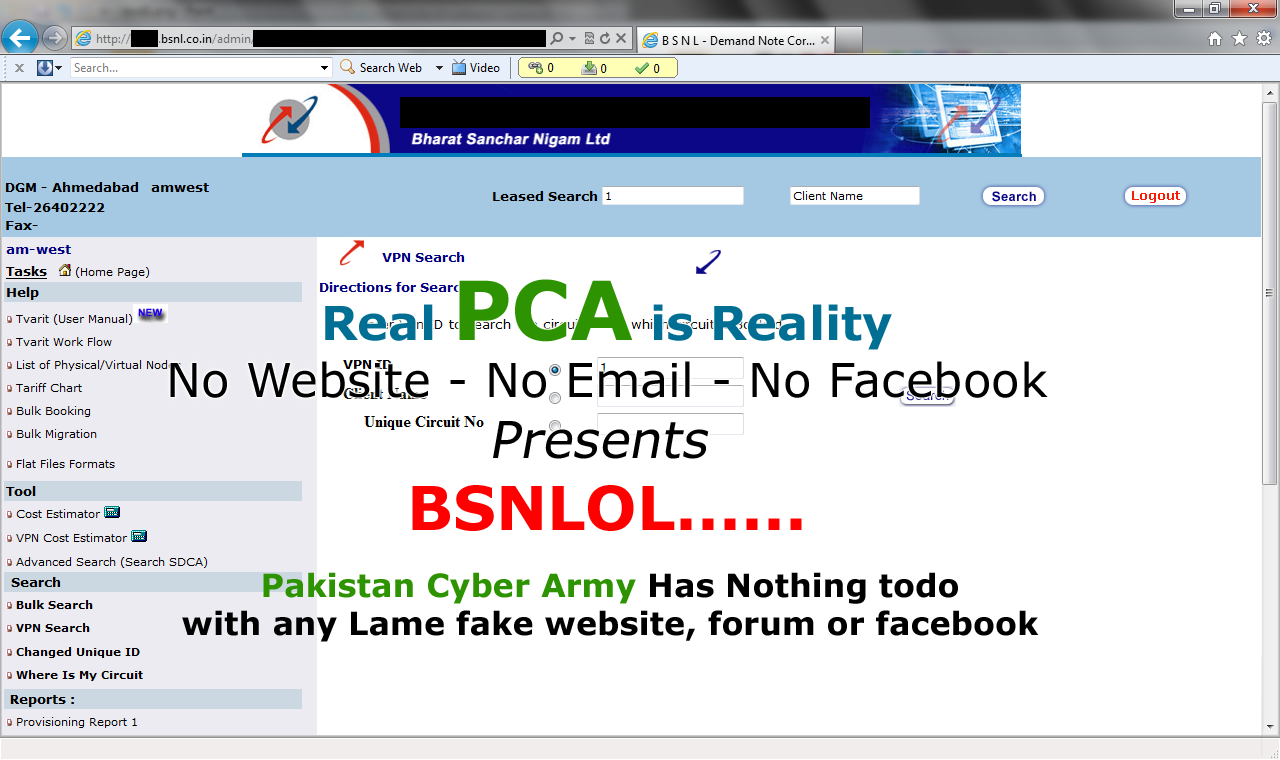 A Pakistani hacker hacked the official website of India's leading telecom Company Bharat Sanchar Nigam Limited (BSNL). This is not the first time when the website if BSNL has been hacked. BSNL website has been hacked many times by Pakistani hackers.
The hackers, who claimed to be from Pakistan, managed to break into dotsoft.bsnl.com domain. This domain is meant for internal communication of BSNL officials.
Hacker has also posted some abusive messages on the webpages. Police officers met to the BSNL Officials twice to report the issue to the BSNL.
"It is very difficult to find out when the website was hacked but the hackers had access to all the communication that was done internally by BSNL. We learnt about the incident while surfing the BSNL website. The matter was reported to senior police officials too," the official added.
It's really shocking that BSNL do not care for the security of its online websites and portals. It faces this type of security breaches almost each month. But still they are nothing more than unsecure.
Recommended Videos