Maxx Mobile launches Primo MX428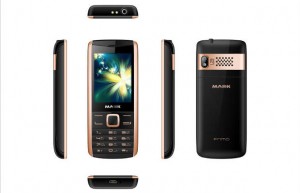 Maxx Mobile has announced its latest multimedia phone Primo MX428. This is the latest phone of the company in the "Big Battery Series" which promises longer battery life up to 30 days.
Ajjay Agarwal, chairman and managing director, Maxx Group said, "Maxx's latest addition to the Big Battery phones, Primo, is 'primed' to offer an unbeatable battery life. So, our users can enjoy not only an enhanced talk-time but also a better multimedia experience on-the-go, without the need of constant charging! Maxx Primo is feature-rich and affordably priced."
This phone features a 2.4 inch TFT screen, 1.3 megapixel camera with flash and dual LED torch. The phone also includes MMS/GPRS and other features such as FM Radio, MP3/WAV/AAC/ format support for audio and 3GPP/AVI/MP4 format support for video as well as connectivity functions such as Bluetooth and USB.
This phone comes with  the King Movie player that allows users to enjoy full length movies and videos by compressing the actual video size to 1/10th without compromising on quality.
This phone is available for Rs 2499.