Techlomedia is the fastest growing website which provides latest update from the technology and internet world. As the world is moving faster in technology so it is not easy for our small team to cover all the things. Therefore I am looking for some authors who are willing to contribute and write for this website.
"If you belong to marketing department of a company and willing to submit guest post in order to get backlinks for a specific keyword. Please do not contact. We only use paid reviews for you"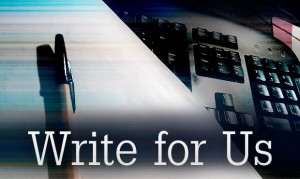 Topics To Write
Apple, Google, Facebook, Twitter, Android, BlackBerry, iOS and other internet and gadgets technology update
Top mobile app or gadgets including game-pad, tablet, mobile phone, smartphone, desktop or laptop.
Top Games, new launches and other gaming world update.
Social Media, Entrepreneurship And Career related tips
How to guides of computer, internet and gadgets
Requirements
Proper and original content
Proper grammar
The Post should at least contain Two to three paragraphs(The more the better) (At least 300 characters with appropriate images)
Mentioned source where needed.
What benefits will you get?
You will have a separate author account and a separate 'Author bio' box below the post.
You will get a back link and wide reader community. (Backlink will not be keyword specific and must be in a tech or gadget niche)
Your name will be published along with each of your article.
Your article will be promoted on various social media platforms.
TechloMEDIA is Adsense revenue sharing blog, so your adunit will be displayed between title and content of post. As you can see an adunit inside posts.
What you can't do?
You can not reproduce the post on any other website.
You can not add referral links in any post.
You can not submit content copied from some other websites
If you are interested to be a part of our team, you can register from the link.
Register to apply as a contributor.
"Registration has been disabled. So contact us from contact page or send email to [email protected]"