Gift your Dad Digital Health on this Father's Day under Rs. 3000
With the increase in lifestyle diseases, it is important to take a step towards the betterment of your family's health. With the country becoming Digital, it is time that your father is well-equipped with the right digital devices to ensure his healthy lifestyle.
This Father's Day, gift your father the new-age technology to ensure he tracks his health regularly and adapts to a healthier lifestyle.
In order to get him started towards a healthier lifestyle, here is a list of digital devices you can pick from to start with. We made this list to help you in selecting the best gift for your father on this father's day. You can also get an idea from here to buy the perfect gift for your father.
Best Tech Gifts to Give Your Dad on This Father's Day
1. Fitness Tracker
The fitness tracker is the best gift for dad to track daily routine. It helps him to set daily exercise target and calculate his calories burnt and tracks the number of steps. Along with these features, it also helps him to analyze his sleep and monitor his heartbeat.
Xiaomi Mi Band 3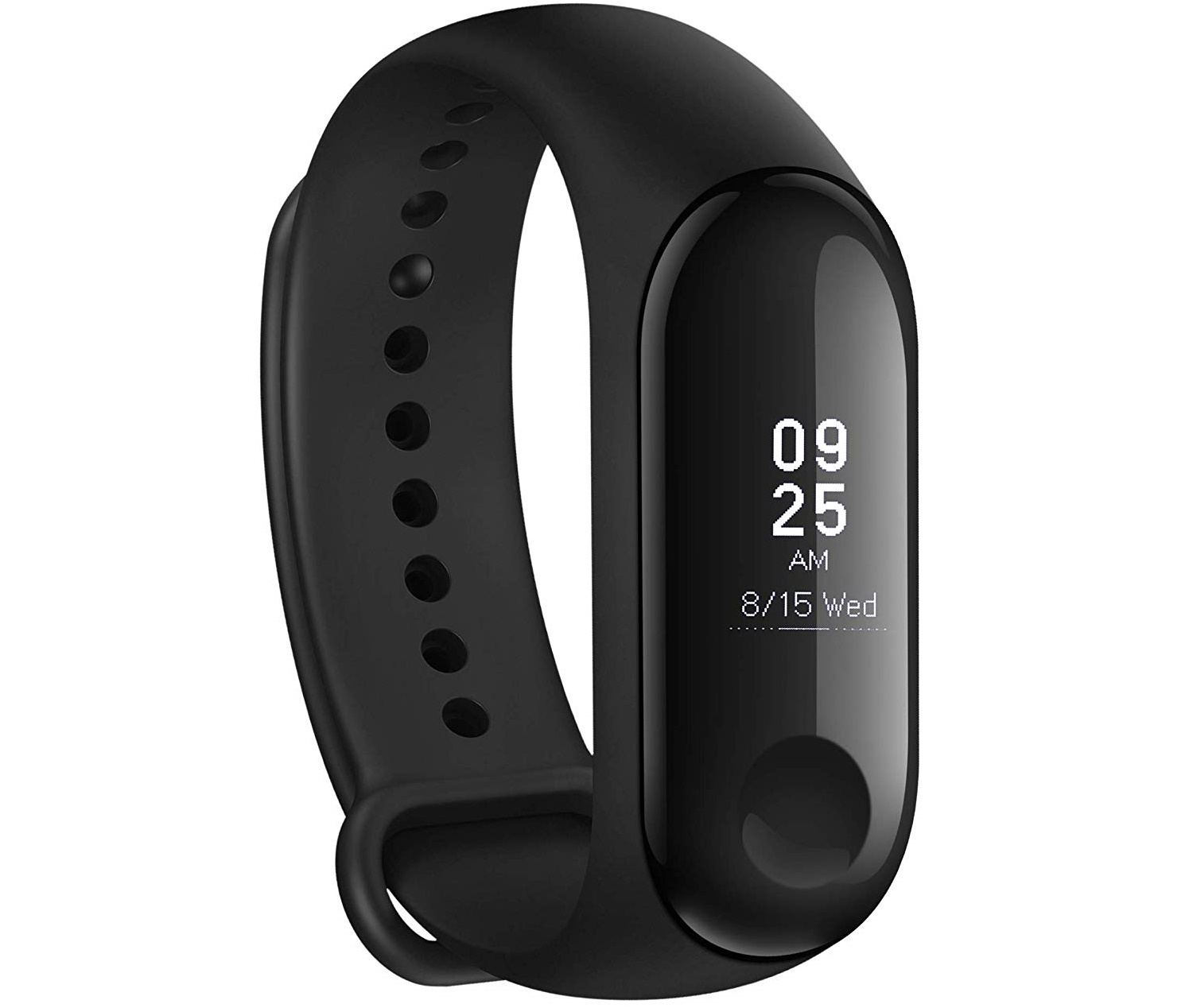 Let the fitness tracker help your dad set daily exercise targets to work towards a better lifestyle. The band not only helps in monitoring daily activity levels including tracking walking distance and calculating calories burnt but also helps in motivating your father to exercise daily. The accurate pedometer algorithm filters out unnecessary movements to track steps precisely.
This band has heart rate monitoring sensor and sleep analysis feature.
Price: Rs. 1, 999
Buy Now: Amazon
Read More: Best fitness bands in India Under Rs. 5000
2. Glucose Monitor
The Glucose Monitor determines the approximate concentration of glucose in the blood. Diabetes is one of the common health issues nowadays. So, having a sugar monitor is a must-have health gadget for parents at home. If your father is a diabetic person, gift this glucose monitor and show him that you care a lot.
Accu-Chek Instant S Glucose Monitor
Let your father keep a check on blood glucose level daily with Accu Check instant S Glucose Monitor which makes the checking as easy as a text message. The test results and averages are visible on the meter in less than 4 seconds. There is no set-up required for the device and it can be customized to suit one's personal needs.
Price: Rs. 1, 330
Buy Now: Amazon
3. Heart Rate Monitor Belt
The heart rate monitor is the best gadget to keep an eye on the heart rate. It uses a small electrical pulse to read heart rate. This will be the best gift for father on this father's day if your dad's job is hectic.
Spovan Sports Heart Rate Monitor Belt ANT Bluetooth 4.0 Smart Chest Band Strap
Did you know that at the time of exercising both low and high heart rate is bad? The Bluetooth heart rate monitor belt provides the signal to the Android device or smartwatch as a warning of heartbeat entering a dangerous range. This is essential to make workout safer and more efficient for your father. It supports all Android and iOS devices with 4.0 version of Bluetooth.
Price: Rs. 2, 789
Buy Now: Amazon
4. Blood Pressure Monitor
Regular blood pressure monitoring at home is an essential part of life after the age of 50. The Blood Pressure Monitor helps to monitor hypertension which is the main risk factor for stroke. So, if your father's BP fluctuates often and he doesn't go to the doctor for regular checkups, the blood pressure monitor will be the best gift on this father's day for him.
Omron HEM-7121 Blood Pressure Monitor–
Checking your blood pressure at home is essential for preventing heart disease and strokes. Ensure your father doesn't miss tracking his blood pressure level with the help of this portable and easy to use wireless blood pressure monitor. The device comes with a hypertension indicator, body movement detection and accurate detection of blood pressure levels.
Price: Rs. 1, 500
Buy Now: Amazon
5. Massage Gadgets:
Massage gadgets are the best gift for your dad on father's day if he is facing body ache problem or spondylitis problem. It keeps body physically fit and relaxed. There are many massagers in the market like Leg & Foot Massager, Massage Sofa and more but they are costly. So, I am mentioning a good massager under Rs. 3000 here.
Dr Physio Hammer Massager Pro-
The Dr Physio Hammer Massager Pro has 4 Interchangeable Heads Electric Massager which can be used on areas such as neck, back, legs and foot.  It has a powerful motor that runs up to 3,350 pulses per minute with Customizable speed settings. It has a non-slip & comfortable grip which make it easy to use.
Price: 1,599
Buy Now: Amazon
Also, Read Atlanta Healthcare AirVisual Node Review: A Device to Know Quality of Air Around You
6. Bluetooth Earphones
Yes, I know what you are thinking, an earphone in the digital health list!! But if your dad is a fitness freak then this might help him to concentrate more. Music can help a person to keep the mind calm and soothe the soul. So, the earphone can be a medium to keep mind calm.
Energy Sistem Energy Earphones Sport 1 Bluetooth-
If your father is a fitness enthusiast and a music lover, these are the perfect pair to gift. Energy Sport 1 Bluetooth Earphone comes with great sound, secure-fit system and functionality. One can answer calls and control music playing while working out. The Headphones are backed with Bluetooth 4.2 and have a range of approx 10 meters.
Price: Rs. 1, 499
Buy Now: Amazon
Read More: Best Bluetooth Earphones Under Rs. 2000
These are the digital health gadgets for your father on this father's day. There are many more gadgets in the market that you can give your father as a father's day gift. To protect them from air pollution you can gift him Air Purifiers and Anti-pollution mask too. It's completely your call what you want to gift. These are just a few suggestions from our side. Do share your experiences with us after gifting one from this list to your father.