5 Best Photo Editing Apps for iPhone or iPad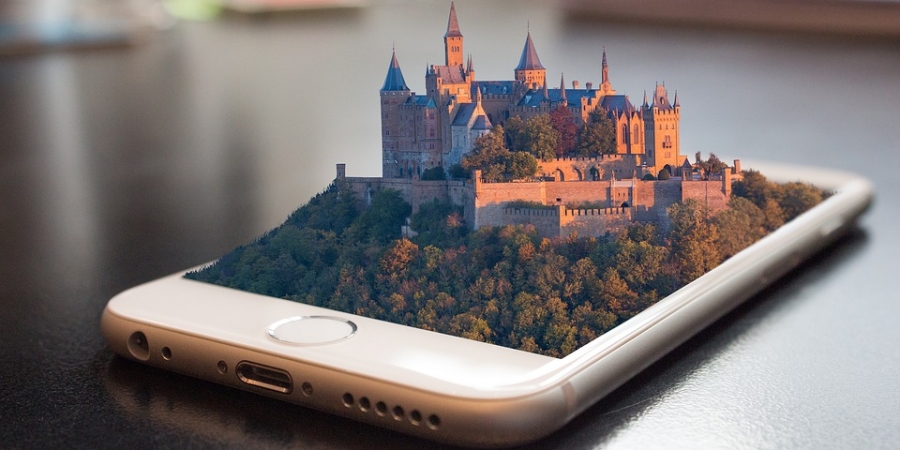 iPhone and iPad devices come with a nice camera. People owning iOS devices use their devices to capture the perfect moment of their life. To make those clicks beautiful and interesting, a bit of editing is required. So, having a photo editing apps on your iPhone can make life easier. The iPhone photo editor app helps you to edit your pictures and make them more attractive.
In this post, we are listing 5 photo editing apps for iPhone/iPad. You can use these photo editing apps to create a new look for your pictures. We tried to list best and low-cost apps.
5 Best Photo Editing Apps for iPhone
These are best photo editing apps for iPhone. Try any of these iPhone photo editor apps to make your pictures more lively.
1. Adobe Photoshop Express (Free)
Adobe Photoshop Express is one of the most popular photo editing apps for iOS devices. Photoshop has always been a nice editing tool for designers. This app comes with similar functionality. With Photoshop Express, you can create professional looking photographs with easy to use editing options. It comes with basic and advanced editing options including sharpen, blur, rotate, straighten, adjust brightness &contrast and many more.
It has a one-touch fix option. This option performs basic adjustments like contrast, exposure, and white balancing. There are many cool photo filters which give cool effects to photos.
There are several in-app purchase options for adding more features to the app.
Download Adobe Photoshop Express
2. Snapseed (Free)
Snapseed is another popular photo editing for iOS devices. This app is also available for Android devices. Snapseed lets you easily edit and transform photos from your mobile device. What I like is the auto correct option. It automatically adjusts basic things to improve the photo in just one tap.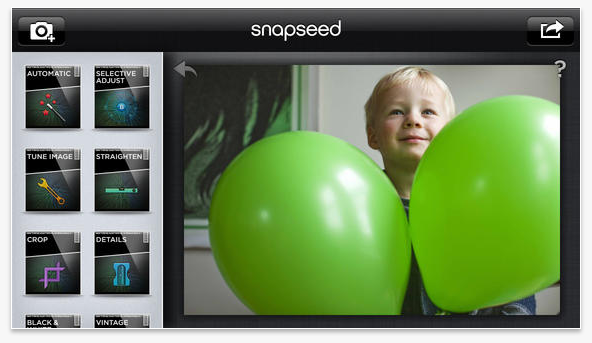 It also has cool filters to add effects in photos. There are various tune effects, borders, and frames to add.
3. Camera+ ($1.99)
Camera+ is a premium photo editing app for iOS. This app improves your camera experience. This camera app lets you control the light and darkness while capturing the photo. There is various photo shooting modes to get the sharpest photos.
It has many professional photography effects. It also provides flash for front camera to take the selfie in places with low light. Camera+ app can also automatically sync your photos with iCloud. You can easily share your edited photos with friends on various social networks.
4. Color splash ($0.99)
Color Splash is another nice photo editing app. It can easily add various color effects in photos. It has the responsive and multi-touch interface that lets you easily perform various operations on the photos. After editing photos, you can easily share it on Facebook, Twitter, and Instagram.
5. Pixlr-o-matic (Free)
Pixlr-o-matic is also a nice photo editing app. I am sure you already know about the pixlr online photo editing tool. This app comes with various nice options like different filters, effects, overlays, borders and many things. You can easily enhance photos and adjust shades.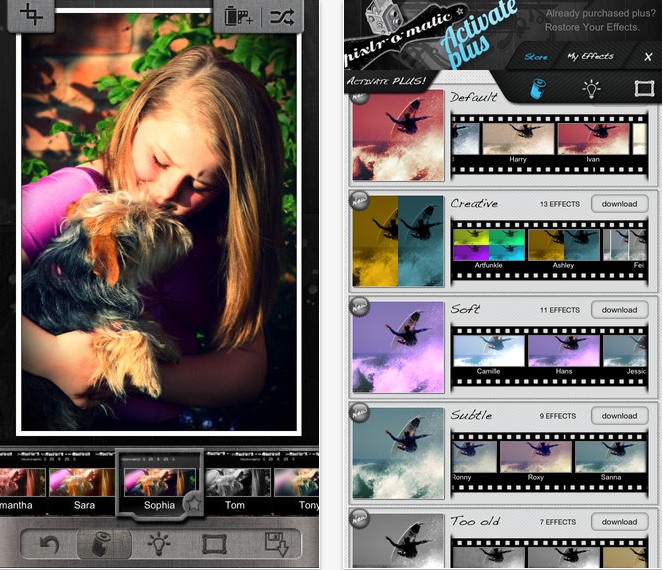 It also lets you share photos on social media.
Read More: Best Free Apps to Hide Photos and Videos on iPhone
These are the 5 best photo editing apps for iPhone. In case you know other apps that should be on the list, you can share those photo editing apps with us via comments. Also, do share your expirences with us after using the iphone photo editor app.