3 Best Call Blockers Apps for iOS and Android
Looking to filter those annoying spam calls by companies or cut ties with a person by straight up blocking them? We've got your back. Here are few call blockers that will get your job done without any fuss. The call blocker apps are available on both Android and iOS, the links are provided below. So let's get started.
Also see: What song is this?
Also read: 5 Best Locker Apps for Android devices for ensuring data Security
Before I start listing these apps, I want to note that Few Android ROMs and iOS also offer native support to block the calls. In case those options are not working properly, you should try these apps and see how effectively it is blocking the calls.
3 Best Call Blockers Apps
1. Truecaller:

Many of us are familiar with Truecaller or heard about it at least once. With over 4.5 million downloads, Truecaller is one of the most popular call blockers out there. Its spam list is community-based and automatically filters the spam and also identifies unknown callers. It also doubles as a dialer, allowing you to make calls from the app.
The signup process is super easy, all you gotta do is provide your phone number, verify it and you are done.
2. Hiya: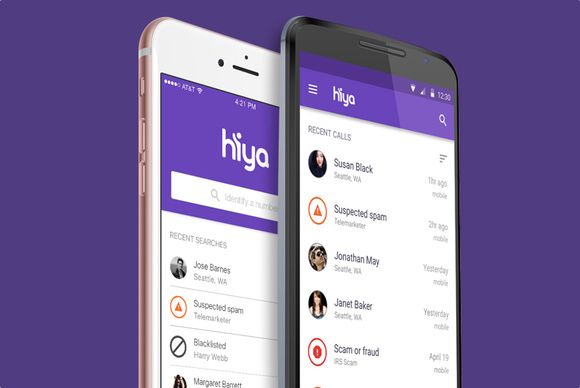 It is estimated that over 10.2 Billion Spam calls were made in 2016. Hiya is here tp safeguard your smartphone experience from these fraudulent calls. Similar to Truecaller, Hiya lets you block unwanted and spam calls alongside identifying the names of the recent callers with their photos.
What we liked about Hiya is the fact that it comes with an SMS ID, which lets you identify unknown SMS texts. However, Note that the SMS text blocker feature is currently not supported for devices with Android 4.4 (KitKat) and higher.
Check: HTC Mobiles
3. Mr. Number:
Mr. Number has all the features like Call blocking, Call Identification and Spam Filter like any other Call blocker out these, but what sets it apart is the fact that is probably the most flexible yet most powerful call blocker.
Also see: Best Laptop Power Banks
You read that right, Mr. Number lets you block calls from specific individual contacts or all calls from a particular area code. This app also lets you select how a call is blocked, you could either redirect and dump a caller into voicemail or just plainly block them.
Final Words
Call blocker app is now a must have app to prevent stalkers and spammers contacting you. Even if the list is not big, any of these three call blocking apps will work good for you. Try these apps and let us know what call blocker app do you use in the comments below.