We do not think about backing up our Android device's data until its too late. File and Data backup are extremely important and ensures that you do not bid farewell to your data even if you lose your device. If you are not sure how to backup your Android device and save your phone's important data at a safe place, this article is for you. In this article, I am listing few ways to backup your important data.
Also see: 7 Best Android Apps For Downloading Free Music
Min 60% off on earphones
Big discounts on headphone and earphones.
5 Best Ways to Backup your Android Device
Here is a list of few amazing ways to safeguard your apps and data.
1. Titanium Backup:
Titanium Backup has been around for a long time and is the go-to backup service for many users. If you are a person who loves to keep changing ROMs and rooting your devices, you'd be familiar with how important Titanium Backup is. This app can backup, restore and freeze all your apps, data and market links. Even the external data on your SD Card can be backed up. This means that your in-game score and in-app settings are safe and can be restored, something which isn't available on Google Backup.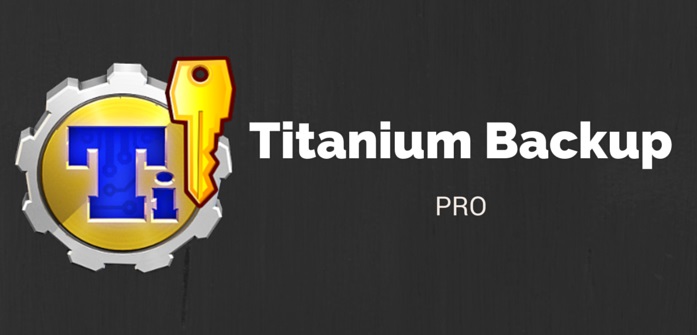 Note that this App requires Root permission, so proceed with caution. Titanium Backup is available on the Play Store for free, while the pro version adds tons of additional features and costs Rs. 400. We highly recommend this app.
Download Here: Google Play
2. App Backup Restore – Transfer:
If you are looking to backup your device but have no intention of rooting your android device, allow me to introduce you to 'App Backup Restore – Transfer'. This app is very easy to use and is just as effective as Titanium Backup. You can also backup your data to either SD card, USB or to the Cloud. You can also transfer the data between android devices.
This app is available for free on the Play Store and is highly recommended for Non-rooted users.
Download Here: Google Play
3. Google Photos:
Not everyone wants to backup all the apps and data but only the photos, that is where Google Photos comes in.  This app comes pre-installed on all most every android device and offers free unlimited storage.
Not only does this app acts as a backup to your photos and videos but also helps in freeing space on your device, backed up photos can be removed from your device in a single app.
Download Here: Google Play
Read More: 5 Best Portable Bluetooth Speakers Under Rs. 2000
4. Cloud Storage:
There are many Cloud-based Storage services being offered on the Play Store. However, Dropbox, Google Drive, and OneDrive are considered as the 'Big 3' in this department. Most of the cloud storage services provide decent space, which can be further upgraded. Automatic backups can be set for your photos, videos, music and pretty much everything else.
Cloud Storage can be accessed from any device, making the restoration process quite easy. you might ask which is the best? That's another story for another time.
5. Manual Backup:
Remember back in the day when we used to drag and drop files from the smartphone to computer via USB cable? Well, that method can still be used. Almost everything on your smartphone can be manually backed up onto your computer or Flash Drive. If you want to backup something very important, multiple backups don't hurt.
---
Advertisement
---