Obesity and heavy weight is the problem everyone is facing right now. You might be following some diet, weight loss methods and might be doing hours of exercise every day and lot more things to reduce weight. How about having a diet coach for with you where ever you go who will be guiding you what to eat and what not to eat? Yes, that is possible if you are a Android or iPhone user. There are many weight loss apps for Android and iPhone which guide you regarding the diet you follow, calories present in food you take and a lot.
We bring you the list of 5 best weight loss apps for Android and iPhone. We are listing down all the free apps for both platforms and there are many paid apps even.
Rs. 1330 off on JioFi
JioFi device now for Rs. 999.00
Myfitnesspal
Myfitnesspal is the best diet plan app for your smart phone which helps you reduce your weight by following the plan it has suggested. It requires little input regarding your age, sex, weight, height and some more and it will prepare a chart of what you need to take and how many calories are required per day to have an healthy life. Just record and track everything you eat daily in the app and it will prepare the updated chart for you.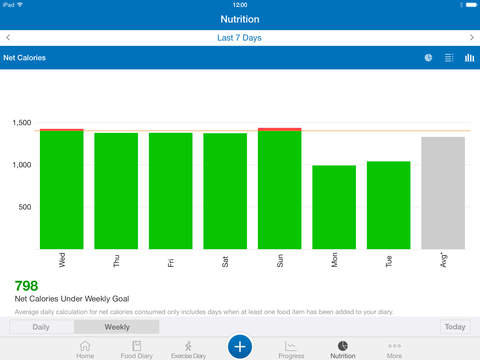 Based on the daily activity, it will change the suggestions for you, but the ultimate aim is to keep you fit. It also allows you to set goals per week or month and it will guide you to achieve them. As of now, 88% users of this app have lost weight and became one of the best weight lose apps for your smart phone.
Superfoods
"Superfoods" is the one which everyone is familiar with. All of us want to have these Superfoods to maintain weight loss. But, none of us are aware of how to know particular as super food. Do not worry; we are here to help you. This app let you know the calories present in any fruit and whether it is needed for you or not. It also shows recopies of everything that can be done with those fruits.
This provides you guide for what fruits to shop and what fruits you need to avoid. This is the most needed weight loss app for the one who is looking to maintain diet.
Nutrino
Nutrino helps you in preparing the diet plan and menu which you need to follow. Initially, you need to enter the goal which you are planning for, your details like height and weight including some more information and then it shows the plan. You also need to enter what you eat daily and based on that, it shows the stats of how many calories you need to take daily to reach your goal.
It also prepares a shopping list for you with items which are needed by you. It allows you to share your progress to any social networking website right from the app. As of now, it is available only for iPhone users and it is on the way for Android users.
Lose it!
Lose it is a simple app for weight loss with clear plan and exercise ideas. As Nutrino you need to enter the goal first and your aim is to achieve that with the help of Lose it app. One of the most important features of this app is, you can get the motivation from your friends by sharing your progress with them. It suggest you some tips which needs to be followed like number of sleeping hours needed, foods with certain calories will be listed and many more like this.
There are more features from this app which makes it unique from other weight loss apps.
Weight Watchers Mobile
Weight Watchers Mobile is the weight loss app which gives you plans which are easy and simple to follow. It allows you to search for foods, recipes and restaurants which are good for you to maintain diet. You can track your weight, activity and more day-by-day. It shows the interactive chart based on your daily activity and you can add items and recipes using the Points plus Calculator.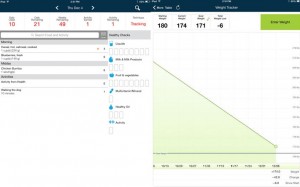 These are the 5 best weight loss apps for Android and iPhone. You these weight loss apps and keep yourself fit. Do you want to add any more apps to the list? Please, do share with us through comments.
Featured Image credit: Pixabay.com
---
Advertisement
---