Not everyone around us wants to hear our music. Also, most of us don't want to get disturbed by surroundings while enjoying our favorite music. For these and many other reasons, headphones are best friends in our lives. But it really a headache to move around with the wire that connects to a smartphone or other gadget while enjoying music. So, to get rid of this problem, all you need is best wireless headphones.
It looks cool and stylish to move in public places with wireless headphones. Also, it is manageable during rush. If you are searching for the best Bluetooth headset with the mic then you are at very right place. We made the list of best Bluetooth headphones with Mic for you after doing deep research.
Flat Rs. 3000 Off on Galaxy On Nxt
Galaxy On Nxt- Flat Rs. 3000 Off
Best Bluetooth Headphones with Mic
This is the list of best wireless headphones with Mic in India. The list is arranged in order to price and every Bluetooth headphone listed here is best in its price range.
1. boAt Super Bass Rockerz 400 Bluetooth On-Ear Headphones with Mic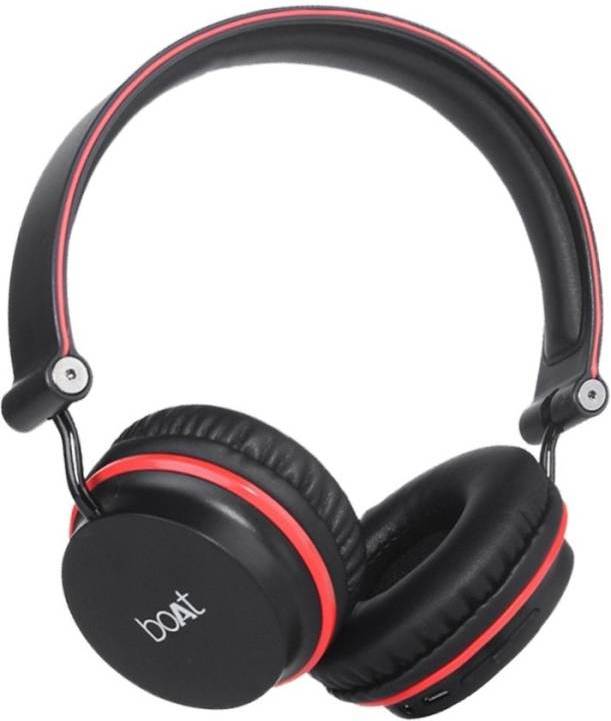 Boat rockerz on the ear wireless headphone is lightweight and fashionable. It can be paired with Android, IOS, and Windows devices. The battery of this wireless headphone with the mic can work up to 8 hours. Its Standby time is about 100 hours recharges. Talking about the sound, this Boat headphone has deep bass and has clear sound quality. It has Passive Noise Cancellations.
This best bluetooth headphone with mic has 3.5 mm audio jack. You can make this headphone a wired one by plug in a wire in this jack.
Features: 
Super deep extra bass
HD clarity
40mm drivers
Bluetooth connectivity
Noise canceling microphone
Operation Range: 10 meters
Playing time: Up to 8 hours
Standby time: About 100 hours
Compatible with all mobiles, laptops, and tablets
Compatible with Android, IOS, and Windows devices
2. Skullcandy S5URHW-509 On-Ear Wireless Headphones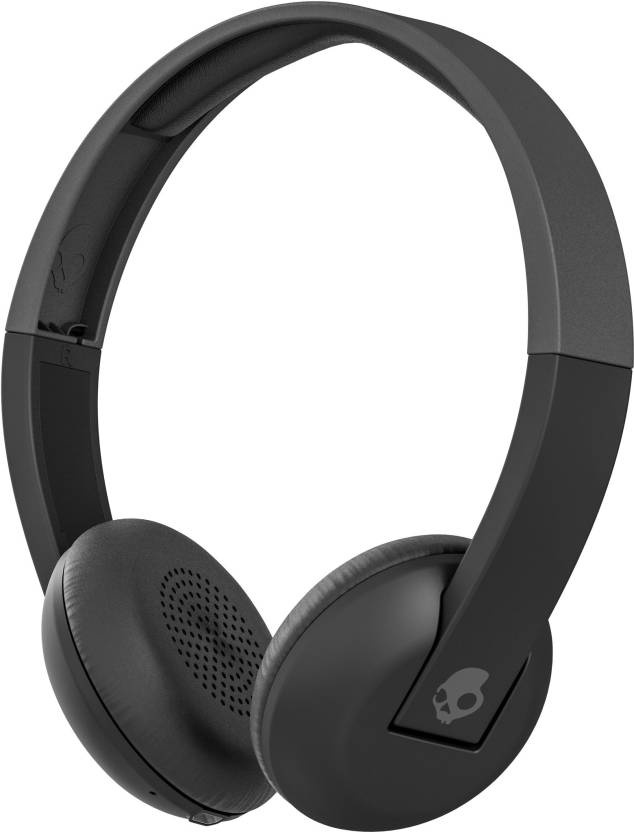 With Skullcandy S5URHW wireless headphone, you can connect wirelessly to your device from up to 33 feet away. It has powerful bass and a long-lasting battery life of 10 hours. You can adjust volume or manage music on any Bluetooth enabled device with the OnBoard Mic/Remote. The Soft ear pads are wrapped in incredibly soft synthetic leather that gives comfortable listening.
Features:
wireless: Bluetooth connectivity
battery life: 10 hour
Onboard mic/remote + volume
powerful bass
3. JBL T450BT On-Ear Bluetooth Headphones with Mic
JBL T450BT on-ear Bluetooth headphones with mic are flat-folding, lightweight and comfortable. It has deep and powerful bass. You can control music and calls from the earcup. This Bluetooth headphone with Mic can run up to 11 hours on a single charge.
features: 
Flat-foldable, lightweight and comfortable
JBL pure and deep bass sound
battery life: 11-hours
Call and music controls on ear cup
Connectivity: Bluetooth 4.0
Compatible With: Mobile, Tablet, Audio Player
If you are looking for budget headphones under Rs. 1000, Click here.
Also read, Best Wired Headphones with Mic for Mobile
4. Sony MDR-XB950B1 On-Ear Wireless Premium EXTRA BASS Headphones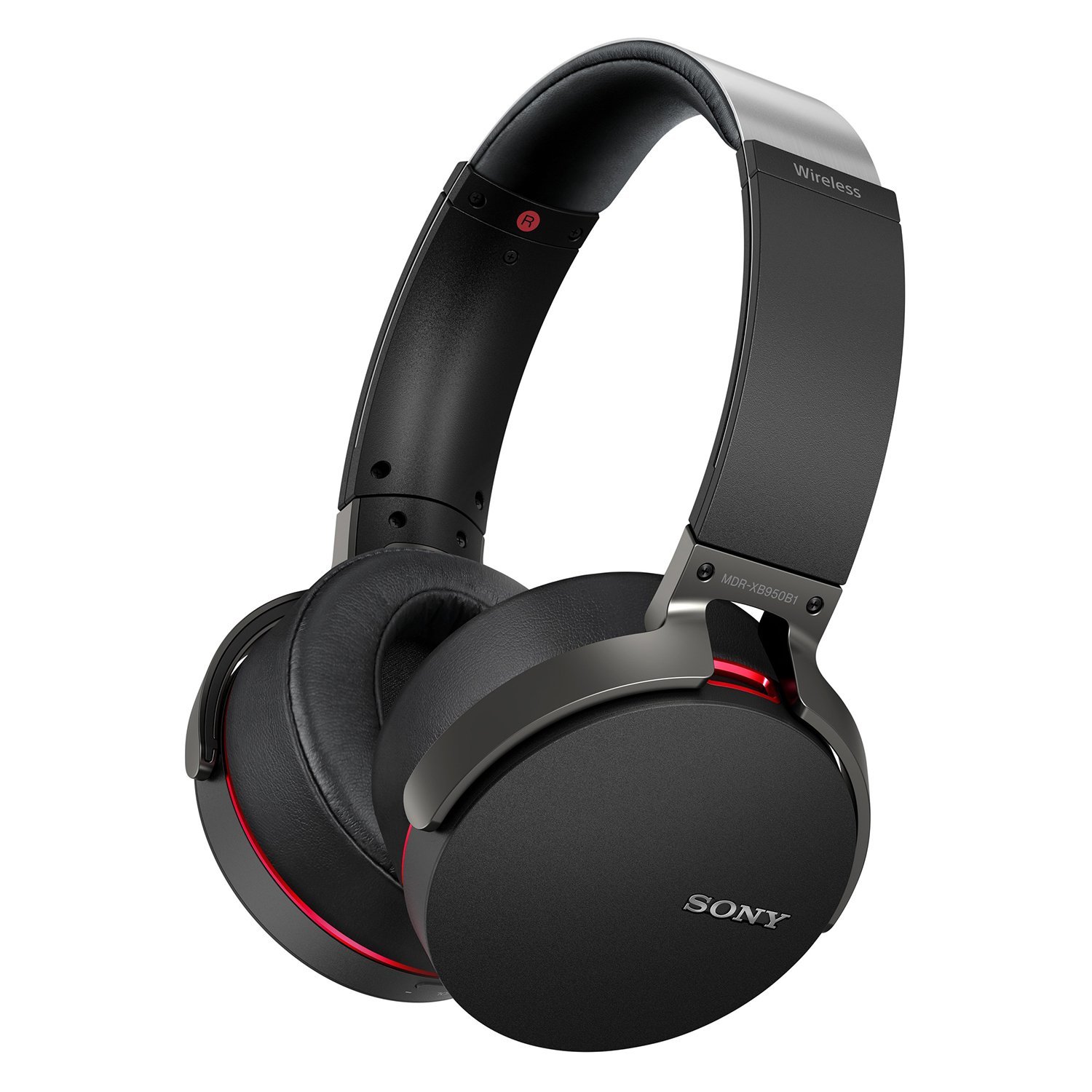 Sony MDR-XB950B1 Bluetooth Headset with Mic Headphones is specially made for electronic dance music. It has the extra bass technology and electro bass booster for the club like experience. Sony Headphones connect app4 lets you adjust your bass levels and gives you presets for the outdoor stage, club, hall, or arena-style sound.
It has built-in button and Mic on the headband to take calls and switch songs.If you run out of battery, connect this headphone to your gadget with cable and make it wired headphone.
Features:
Connectivity: Bluetooth and NFC
smartphone app to optimize bass and 4 surrounds sound effects
40 mm neodymium driver unit for powerful extra bass sound
Built-in mic for hands-free calling
Electro bass booster to enhance the bass
Cushioned ear pads for long-wearing comfort
Electret condenser microphone
battery life: Up to 18 hours
Battery charging via USB
Compatible With: Mobile, Tablet, Television
5. Sony MDR-1RBTMK2 Bluetooth+NFC Premium Wireless Headphones with Mic
Sony MDR-1RBTMK2 wireless headphone with built-in mic has high definition sound output. This Sony Bluetooth headset features a Crystal Polymer Film diaphragm which is uniquely responsive and makes sure that every detail is made clear across the frequency range.
Features:
wireless headphone with built-in mic
high definition sound output
Connectivity: Bluetooth or NFC
Battery Life: Up to 30 Hours
Built-in Rechargeable Battery
Compressed MP3 Music File
Buy Now: Amazon
These are the best Bluetooth headphones with the mic in the Indian market. Choose the best wireless headphone for yourself. If you know any other Bluetooth headphone better than these, do tell us in comments.
---
Advertisement
---