Our Team:
TechloMedia editorial team is passionate about technology. We always look for latest happenings in the technology world and share it with our readers.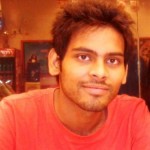 Deepanker Verma (Founder, Editor in Chief):
Deepanker Verma is the founder of TechloMedia. He is a technology geek and writes about social media, mobile apps and gadgets related articles. He reviews gadgets and shares his unbiased opinions. Deepanker Verma is a recognised blogger who has been known for his interesting blog posts.
He is a well-known security research and WordPress developer. He also has two research paper published under this name.
Contact him
Deepika Singh (Project Manager, Editor):
Deepika is a tech enthusiast and likes to spend time with smartphone exploring interesting apps and cool features of the phone. She writes about interesting mobile apps.
She manages the content and products on TechloMedia gadgets and manages team TechloMedia. She also handles the editorial sections and Social media marketing.
She has passion towards Photography and listens to music in free time.
Contact her
Pavitra Shankdhar (Product Manager, Author):
Pavitra usually takes care of all the new gadget launches and instantly report with a fresh article about the gadget, specifications, and price. He also manages the products on our gadgets comparison portal.
He has been writing about tech for past 5 years. Not just gadgets, he also have good knowledge of application security.
Contact him
 Raunak Sinha (Contributing Editor):
Raunak spends most parts of his day battling it out with his MacBook, Nexus 6P, and Windows Desktop. The rest of his time goes to reading and writing about the ever-evolving world of technology. With 3 years of experience as a technology journalist, he is one of our core member of editors.
Contact him
 Utsav Srinet (Contributing Editor):
Utsav is crazy about gadgets and mobile apps. He is a technical writer and writes about gadgets and technology news on techloMedia. He has been writing content on different blogs for around 4 years.
Contact him