Unknown calls are now becoming big problem for mobile users in India. Mostly girls get unknown calls or missed calls. To solve the problem, we always want to trace the mobile number details and caller location. It's hard to get these information only by a mobile number. But few Android apps can help you to solve this problem. There are few Android apps which can tell you the approx location of caller and mobile number operator. So that you can guess about the caller.
These are top 5 Android applications which helps users to get details of a call number.
Up to 30% off on Laptops
Amazon is ofering Up to 30% off on Laptops
Phone Number & Caller Location is a nice Android app that helps users to find who is calling. You can get the location of incoming and outgoing calls up to city level. It does not show the actual physical location.
Get this from Google Play Store.
Caller Locator is a nice app that tells you the location of each incoming call. With this you can determine who is calling. It works fine but some lock screen create problem with this app. If you think it does not work in your device, you should uninstall it.
Download Caller locator from Google Play store
Mobile Number Tracker is also another nice mobile number tracer app. It offers remote management that makes it a good security tool. It works with calls and SMS. You can also monitor the GPS location of other devices configured with the app. It is more than a call tracer.
Install Mobile Number Tracker from Google Play Store
Cell Phone Trace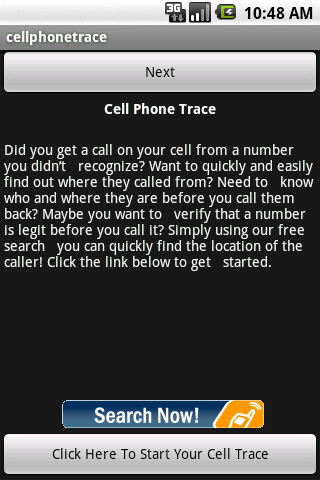 Cell Phone Trace helps uses to reverse lookup a mobile number to get know who is calling. If you are getting calls from an unknown number, it is good to check it about caller first.
Install Cell Phone Trace from Google Play Store
Mobile Number Tracker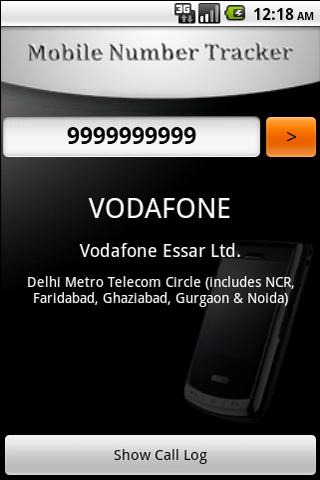 Are you getting calls from unknown number? Do you want to find from where that person is calling? Now you can use Mobile Number Tracker to find from which state/telecom operator a mobile number belongs to. Mobile Number Tracker is a nice app that shows the caller info during the incoming call.
Install Mobile Number Tracker app from Google App Store
---
Advertisement
---