At $622 B, Apple Becomes Most Valuable Company Of All Time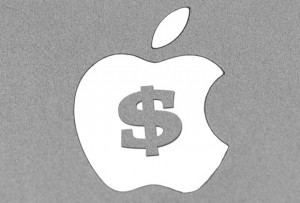 Most valuable company in US has reached to the another milestone and created a history. Apple's valuation reached to $621.64 billion which made it most valuable company of the history. Company's stock also reached up to all time high level which was $664.65 per share.
Last year, Apple became the most valuable company in US when its stock reached to the $346.74 billion.
This great record was previously held by software giant Microsoft in 1999 when it reached to $618.9 billion. At that time, Apple was struggling. But it has shown tremendous growth in the leadership of Steve Jobs. Apple crossed Microsoft's market capitalization in 2010.
All the credits of the company's success goes to Steve Jobs, iPad, iPhone and iPad. According to reports, only iPhone than the entire Microsoft company.