Rovio Launches Amazing Alex for iOS and Android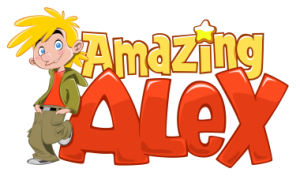 As expected, Angry Birds maker, Rovio has launched its new game Amazing Alex for Android and iOS devices. Amazing alex is available in normal and HD versions as a paid app. But these us a free version of the game is available for Android.
Amazing Alex is a puzzle game in which gamers will have to create chain reactions in order to complete the levels. In this game, there are 35 different interactive objects which will be used to solve the puzzle. It has more than 100 levels to enjoy. Fans can also create and upload their own levels in the game.
We can not say how this game will perform. But it will surely get good response from gamers because of Angry Birds name with it. Angry Birds is called most successful mobile game in the gaming history. All the releases if the game had performed well and make Rovio a billion dollar company. New release, Angry Birds Space also received more than 100 millions downloads in just 3 months which is quite impressive.
Read: Angry Birds Space smashes 100 million downloads
Rovio is also rumored to be working on Angry Birds like game for pigs which is expected to come by the end of the year on Christmas. This new game will be played from the side of pigs to kill birds.
Read: Rovio is Working On A Game Starring Pigs
This game is now available to download on iPhone, iPad and Android devices. Company also promised to launch games for PCs, Macs and Windows Phones soon.
Amazing Alex (iPhone/iPod touch, $0.99)
Amazing Alex HD (iPad, $2.99)
Amazing Alex Premium (Google Play, Rs. 54.90)
Amazing Alex HD (Google Play, Rs. 165.82)
Amazing Alex Free (Google Play, Free)
Let us know how you feel about this game? Will you like to play  this? comment below.