Nimbuzz Messenger for Windows Phone released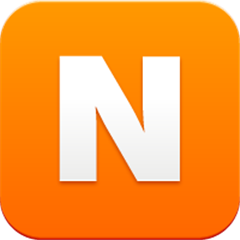 Popular instant messenger for mobile devices is now available for Windows Phones Platform. Nimbuzz allows users to add multiple accounts such as GTalk, Facebook, Yahoo! Messenger, Live Messenger, Facebook and more in single login id. So users can chat with all friends in all added account at one place.
Nimbuzz Messenger is already available on various other mobile platforms including Android, iOS, Symbian, Blackberry, Java, PC and Mac.
Nimbuzz allows users to chat with friends, file sharing and voice calling over internet.
This windows phone app comes with few more features. It comes with twitter integration which allows users to get Twitter updates within the app.
These are the main features of the app:
FREE MESSAGING – Replace SMS with unlimited free chat
IM COMMUNITY – Connect with multiple IM accounts and have them in one list (Facebook, Yahoo Messenger, MSN/Live Messenger, Gtalk)
PICTURE SHARING – Click and share your favorite pictures with friends & family
CHAT HISTORY – Chat history keeps your conversation handy for later use
CHAT BUDDIES – Use our popular chat buddies for Twitter, Cricket, Astrology etc.
AND MUCH MORE: Guided tour, Contact management, Presence management, Message typing indicator, N-world, free Avatars and much more.
There is one important thing which is missing this app which is push notifications. So you will have to check app each time you want to know about new notifications. Go to app and then respond to chat. There is no option for video chat in the app.
Download Nimbuzz app on your windows Phone device from Windows Phone Marketplace. This app supports all devices running on Windows Phone 7.5 or higher.