Lenovo launches world's smallest desktop
Major computer manufacturer, Lenovo today announced a new range of desktop PC. This is the world's smallest enterprise computer range. Smallest means these desktops take less space as the CPU is really very small.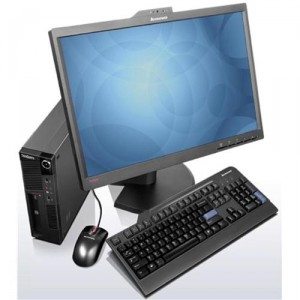 These desktops are ThinkCentre M72e and ThinkCentre M92p. Price range starts from Rs. 23,500 excluding taxes and without operating system.
Lenovo also claims that these desktop systems offers superior performance and high reliability to customers. It are built to take less space and consume less energy.
Enterprise PC industry suggest that there is now a trend for smaller desktop pc which takes less space and offers higher performance. They also needs less enegry. This is the reason why Lenovo built this series.
These dektop PC has everything which an enterprise needs. They are powered by high processors and optmized to consume less energy.